HIIT training with Suleiman Baboo
Skydive Dubai
Get moving and raise your heart rate with Suleiman Baboo, a private instructor and HIIT specialist. This is a challenging workout with six movements and five sets Can you finish it all? Let's go!

Download pdf

Check out more from our City Is A Gym series to get your 30x30 completed in locations near you, this Dubai Fitness Challenge.
MEET YOUR INSTRUCTOR
Suleiman Baboo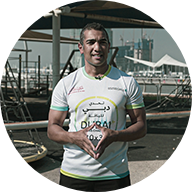 Coach Suleiman has been a personal trainer for 17 years. Originally from Cape Town, South Africa, keeping fit outdoors is part of his DNA. His philosophy is to have fun while keeping fit and healthy.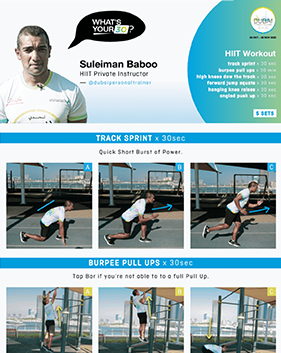 What to bring along with you:
Yoga mat
Water Bottle
Sanitiser