WHAT'S ON
DP World Fitness Village Kite Beach
Enjoy sun, sea, sand and endless free activities at Kite Beach during Dubai Fitness Challenge – simply book ahead to enjoy the fun. One of three Fitness Villages in 2020, this expansive area is packed with incredible workout opportunities for every level, with a range of safety measures in place to keep you healthy.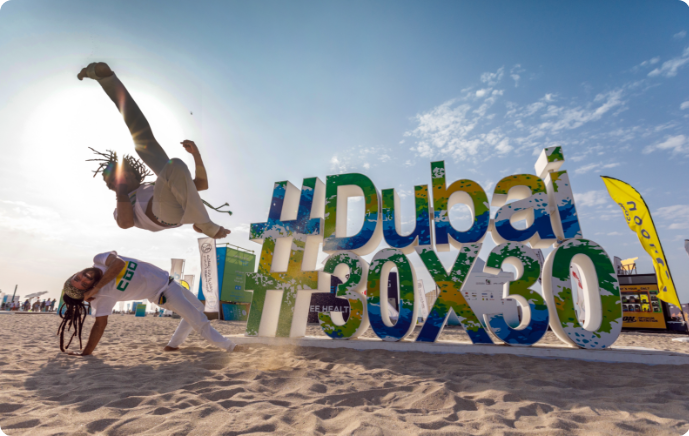 Emirates NBD Fitness Village Al Khawaneej
Push your pedals and enjoy some family-focussed fun at the Khawaneej Fitness Village. With an array of standing bikes, there are plenty of opportunities to complete your 30 on two wheels – and a lot more in store. Half-hour cycling slots are allocated on a first-come, first-served basis.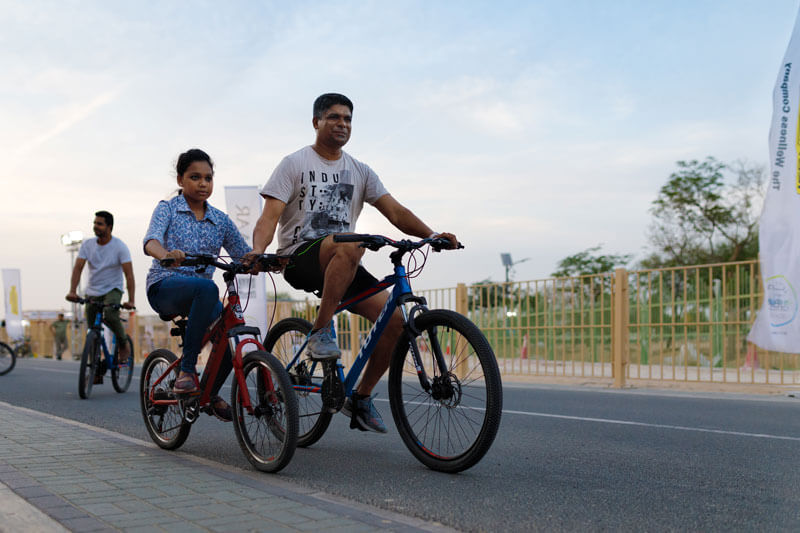 Mai Dubai Fitness Village Festival City Mall
Dubai Festival City Mall will have its very own Fitness Village, complete with a range of attractions and activities for the whole family to enjoy. Get ready for a climbing wall with five routes, 200-metre zip line, plunging bag jump and the thrilling Quick Jump – the massive leap of faith from a 12-metre platform will have your heart racing and knees shaking.