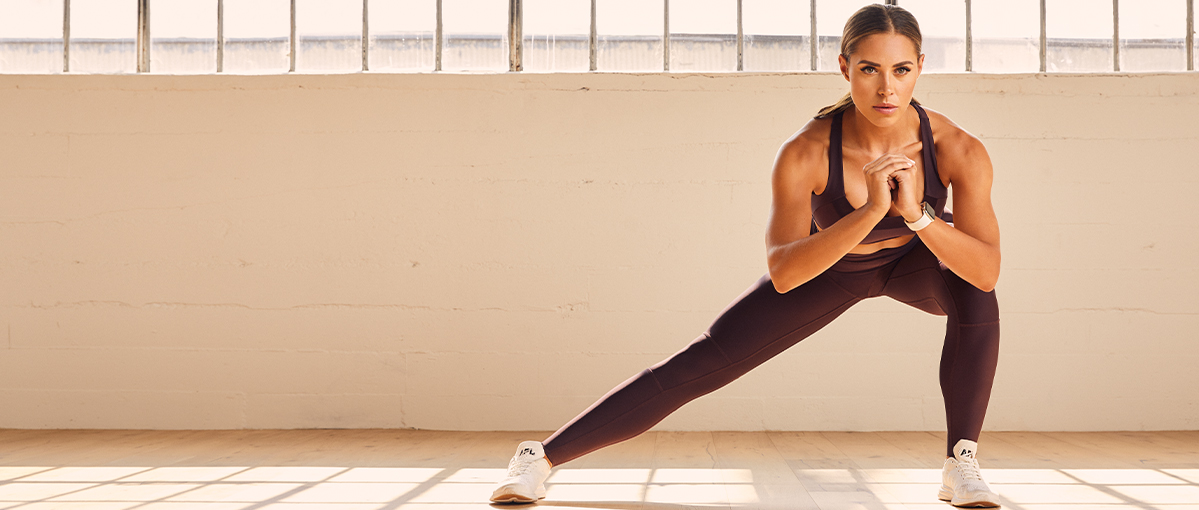 Video
Workouts from Kelsey Wells' PWR Zero Equipment Programme
These workouts are inspired by Sweat trainer Kelsey Wells' PWR Zero Equipment workout programme. Women now have access to a 10-week progressive exercise programme that aims to empower them with the tools and confidence to start or continue their fitness journey anytime, anywhere with quick, no-equipment workouts. To hit your 30 minutes of activity, you can simply repeat it twice through.
15-minute express full-body workout
This routine is perfect for days when you want to do a bit of everything – it will challenge your legs, glutes, core, shoulders and coordination in just 15 minutes.
15-minute express glutes workout
This workout includes a combination of exercises that focus on your glutes and surrounding lower body muscles while also challenging your coordination through various compound movements in just 15 minutes.
Get ready to hit your 30 minutes of activity for 30 days - find out how you can get involved today. We're in it together!