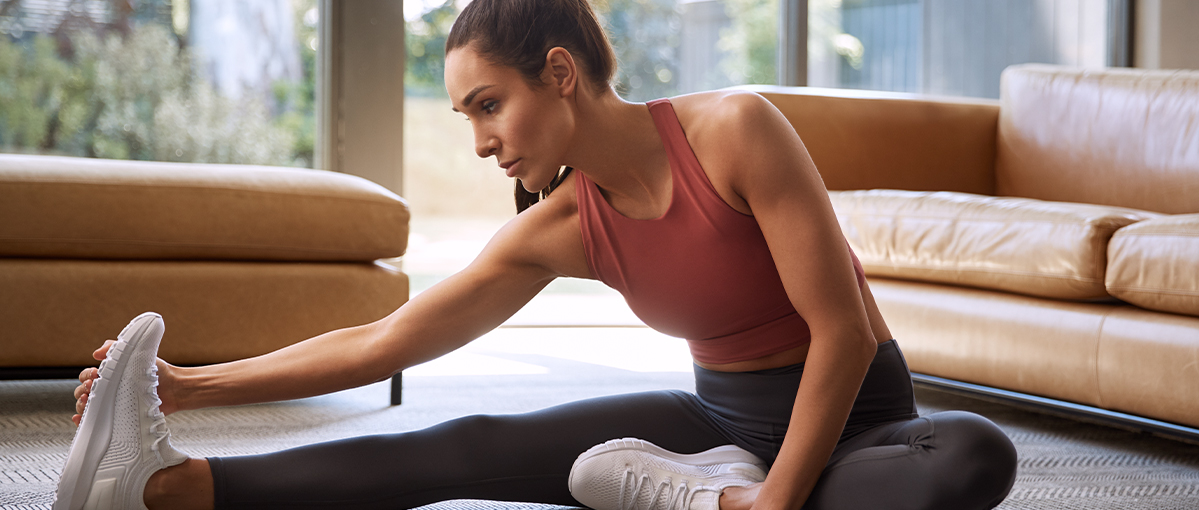 Video
Workouts from Kayla Itsines' BBG Zero Equipment Programme
Try exercises inspired bySweat trainer Kayla Itsines' BBG Zero Equipment workout programme. The programme gives women the tools and confidence to workout at home, without equipment, in a small or confined space. Kayla believes in effective and efficient workouts, so these are perfect for anyone who is short on time. If you're looking to reach 30-minutes of activity, repeat them twice through.
15-minute full-body workout
A high-intensity routine, it will work all of the major muscle groups and is designed to improve fitness and muscular endurance.




15-minute arms and abs workout

This workout has a combination of upper body strength and core exercises to keep your heart rate up and challenge your abdominal muscles.


Get ready to hit your 30 minutes of activity for 30 days - find out how you can get involved today. We're in it together!