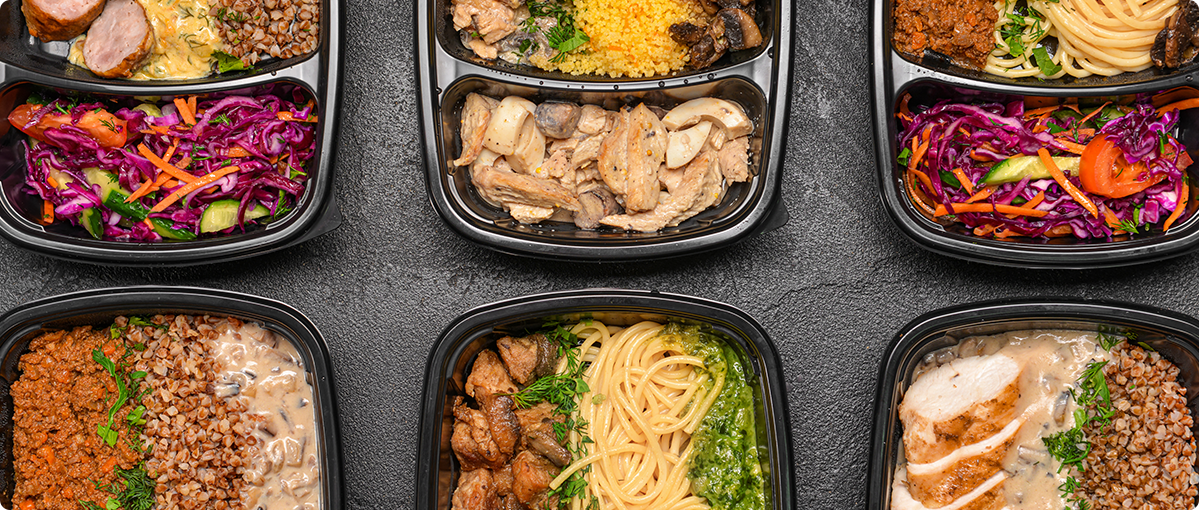 Article
Where to Find Pre-Cooked Meal Plans in Dubai
Thinking about your health is a holistic journey, where physical and mental wellness come together to set you up for success. Part of this journey, beyond exercise, is eating healthy. A nutritious balance of food is essential and with today's busy lifestyles, sometimes we all need a little help!
Dubai offers up a number of companies that arrange healthy meal plans for you, which can be tailored for your fitness goals, tastes and budget.
1. Right Bite
Whatever you're looking to find with a convenient meal plan service, Right Bite has got you covered. If you want to lose weight, opt in for low carb or vegan diets or just want to feel great with convenient meal delivery, you'll find it here. The food has been created by in-house dietitians, which means all your nutritional needs are considered.
www.rightbite.com; +971 4 338 8763
2. Kcal Extra
This food and lifestyle company helps you take control of your health and wellness, and aims to provide tasty and wholesome meals while sticking to your fitness goals. You can customise the menu according to your tastes: whether you're looking to shed pounds, bulk up as an athlete, are a new mother, or want to create gluten-free or veg plans – they have a plan that'll work for you.
www.kcalextra.com; +971 800 39872
3. Eat Clean
Meal plans from Eat Clean can be picked based on calorie content, and each menu can be made pescatarian, egg free and dairy free if needed. The recipes – which also include vegan options – rotate on a daily and weekly basis. Environmental bonus: the company plants a tree for every meal plan sold via a non-profit organisation.
www.eatcleanme.com; +971 50 376 6989
4. Eat Well
Offering balanced meal plans created by its in-house nutritionists and chefs, Eat Well offers a variety of dishes, from gluten-free and sugar-free options to Paleo, vegetarian and vegan. It offers a range of plans – from detox plans through to options for mums-to-be, weight management, athletes and diabetics.
www.dubaieatwell.com; +971 54 476 6326
5. My Sixpak
My Sixpak offers meal plans that take into account your gender along with your fitness needs. From ToneUp (and Super ToneUp) to CurveUp and MumUp for women, through to CurveUp, LeanUp, and BulkUp for men, each plan takes calorie counts into account, and can be tailored to your goals and dietary requirements.
mysixpak.com; +971 56 414 8944
6. Cycle Bistro
The Cycle Bistro is a dedicated paleo restaurant that also offers a meal plan – it believes eating paleo is a sustainable lifestyle rather than a trend. The menu can cater for all types of diets, from vegans to meat-lovers. Each meal is based on a portion-controlled formula to ensure that you receive all the nutrients you'll need to hit your wellness goals.
www.thecyclebistro.com; +971 4 425 3000
Discover more free nutrition, wellness and fitness material to fuel your Dubai Fitness Challenge journey. Register today and let's get healthier together!