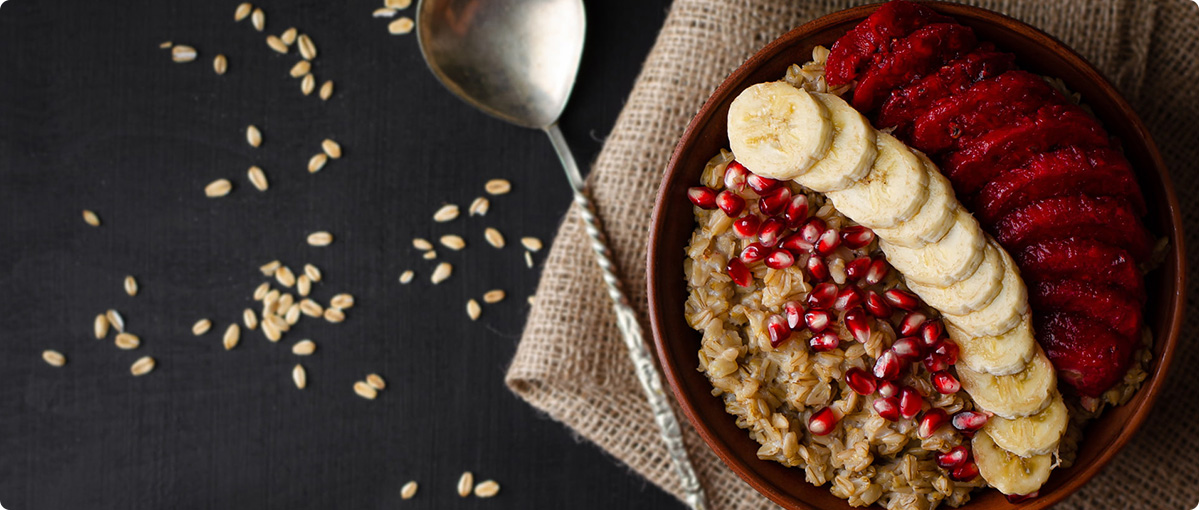 Article
Try This Vegan Porridge Oats Recipe
Prep: 5 mins
Cook: 10 mins
Serving: 1 bowl
Ingredients for the porridge:
1/2 cup gluten-free oats
1 cup almond milk
2-3 tablespoons maple syrup
Pinch of cinnamon
Pomegranate seeds
Handful of raspberries
White chocolate chips
Method
Place a small saucepan on medium heat and pour the milk and oats and allow it to cook and simmer for about 5 minutes. If you feel the mixture is too thick and it needs more milk, go ahead and add more milk. 
Keep stirring while it cooks. Once the oats are cooked, pour it into a bowl and add maple syrup and cinnamon and mix well. 
Top with raspberries, pomegranate seeds and white chocolate chips.
Tips
You can top it with any other fruit of your choice. Bananas and shredded apple go really well with the combination of porridge and cinnamon as well.