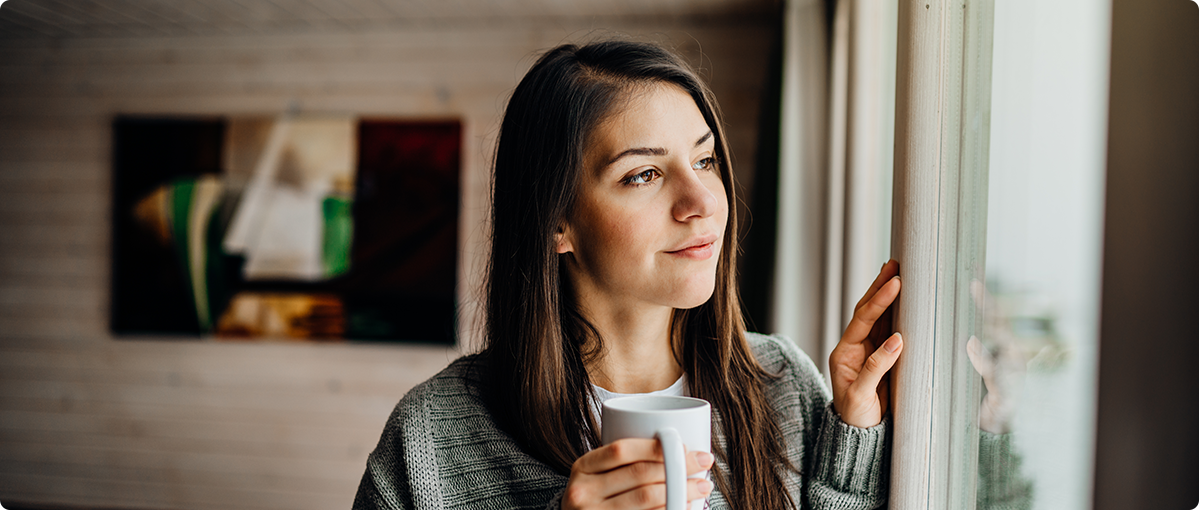 Article
Mental health during Covid-19
Exercise your mind to ward off the season's blues
This year has been tough on everyone. Families, businesses and communities have been impacted by health scares and lockdowns. Now, in the final stretches of 2020, we're all too familiar with Covid-19 refrains like 'stay home, stay safe', 'wash your hands', 'no mask, no entry' and many more. 
While UAE residents and visitors have been carefully following the social distancing and hygiene guidelines, we may not have considered the related stress and emotional fatigue. Here's what you need to know about mental wellbeing throughout a global health crisis. Follow these tips to ensure you stay healthy, both in body and mind, as you take on the new normal. Together, we can get through this!
1. Switch on your internal awareness
The first step to improved self-care is to acknowledge what you've been dealing with. A disease outbreak can cause helplessness, anxiety, fear and strong emotions over concerns for your health, loved ones and finances, among other things. This takes a toll on your physical state, leading to changes in sleep or eating patterns, an inability to focus, worsening chronic conditions, increased dependency on substances and so on. If you've experienced any of these symptoms, commit yourself to getting better today.
2. Stay connected, not isolated
Are you in quarantine alone or feeling detached from family, friends and colleagues since all your plans have gone awry? If frequent opportunities for in-person interactions have been cancelled, make the effort to stay connected virtually. Want a break from Zoom sessions? Go old-school and get on the phone for a call or bring back snail mail and write a letter. Reach out to others and find solace in a shared experience. As the saying goes, 'no man is an island' – humans thrive on community and contact.
3. Cultivate good habits
While you need to stay up-to-speed with coronavirus briefings, it does you no favours to obsess over foreboding news. Be conscious of your daily news intake, screen time and toxic habits, whether it be binge-eating junk food or scrolling endlessly through social media feeds. Replace them with wellness-centric practices like meditation, relaxing hobbies, finding joy in the little things, helping those in need and equipping yourself with the learnings that enabled you to overcome past challenges.
4. Embrace routines amid the unexpected
Maintaining a daily regimen for rest, work, recreation and meals can be a great way to cope with the ongoing uncertainties. It gives you a renewable form of positive expectation; something to look forward to and manage when so much else is up in the air. It gives your body a rhythm, which is necessary for its optimal functioning. You could always tweak your routines to better serve you if they get mundane. Eat healthier, plan for more 'me-time' and adopt ways to work smarter.
5. Use your energy wisely
Now's a great time to invest in a skill you've kept on the back burner. Or, if you've long parked gym plans, join the Dubai Fitness Challenge and set your targets alongside a group of like-minded participants. Don't pressure yourself to overachieve, but don't allow your thoughts to be consumed by 'what if's' and negativity. On the contrary, if your 'new norm' is busier than ever before, hone in on priorities and put rest on the top of your checklist. If you're assisting the kids through distance learning or you're an essential worker, the way forward with productivity is to do less, not more – because you'll need to refresh your energy and spirits every day.
6. Seek help at the earliest
Most importantly, if what you've been struggling with is beyond an expected sense of general emotional malaise, don't hesitate to get professional help. Support is available to you throughout the city and online around the world. Connect with a mental health expert or wellness centre to see how they can cater to your specific concerns. 
Here's a list of resources to get you started:
Ministry of Health and Prevention's mental health hotline and contact:
              +971 4 519 2519; [email protected]
UAE National Programme for Happiness and Wellbeing's toll-free Mental Support Line: 
              +971 800 4673 (HOPE); available in English and Arabic by call or WhatsApp
Al Manal Humanitarian Initiative's ReacHer mental health chatline for women:
              +971 50 40582 22 (WhatsApp)
Thrive Wellbeing Centre's Covid-19 workshops and advice for all ages: 
               https://www.thrive.ae/covid19-resources-dubai#covid
World Health Organization's (WHO) online resources:
               https://www.who.int/teams/mental-health-and-substance-use/covid-19
Discover more free wellness, motivational and fitness material to boost your Dubai Fitness Challenge journey. Register today and let's grow better together!