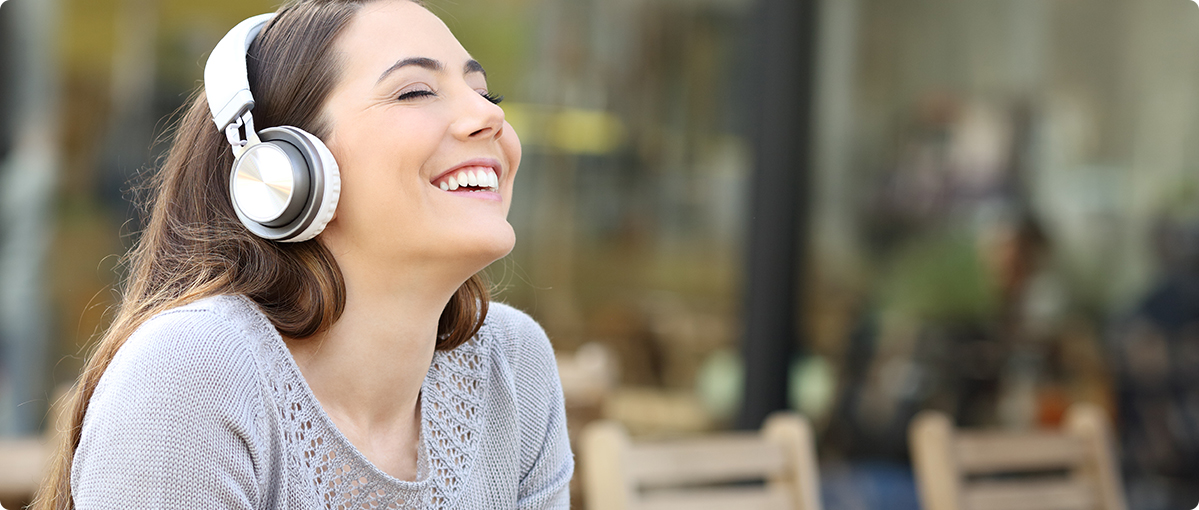 Article
Subscribe to These Top 7 Health Podcasts
Tune in for a daily dose of wellness
The rise of podcasts has further diversified the media landscape, especially giving those of us who are tech-savvy or fond of tuning in to the radio more spectacular avenues for entertainment.
Apart from the popular podcasts run by celebrities nowadays, there are plenty that are centred on health and wellness too. Free of visual distractions, the podcast's audio-only format lends itself to nuanced content, often providing deep dives into hard-hitting and lesser-discussed information. 
Complement your Dubai Fitness Challenge journey by subscribing to a few of these top seven health podcasts. Turn up the volume daily for expert-level insight while you get your 30x30 on, or as you begin or wind down your day.
B For Better Health: UAE-based dietitian, sports nutritionist, personal trainer and cookbook author Baraa El Sabbagh started this show in late 2018. She provides insider information on making better choices, choosing the right exercises and being more confident in who you are, while also chatting to learn more from other professionals in the field.
The Goodness Podcast: Here's one for the ladies, which was launched in January of this year by Noor Tehini, co-founder of Goodness – the Middle East's premier platform for women's wellness. Get right into the tough conversations with the host and her guests, as they take on topics like marriage counselling, postpartum anxiety and post-surgery recovery. 
The InnerFight Podcast: Started by ex-rugby star and founder of Dubai gym InnerFight and food delivery service Smith St Paleo, Marcus Smith, this long-running podcast (with over 670 episodes to date) covers all things fitness. Learn from Smith and the experts he invites to his show, as they cover tips on outdoor workouts, fitness wearables, prepping for a gruelling challenge and so much more.
The Two Vegans: As you can imagine, this monthly talk show is hosted by two vegans – Chirag Desai, founder of the UAE podcast network Amaeya FM, and Heetal Bhatia, a marketing professional. You'll find a lot of material on here that informs and busts myths about a plant-powered lifestyle, as well as chats with local influencers discussing ways to make the world a better place through more sustainable and eco-conscious living.
The Ultimate Health Podcast: Co-hosts Dr Jesse Chappus and Marni Wasserman interview experts about all things under the umbrella of health and holistic wellness. The hour-long (or sometimes longer) episodes cover subjects like fasting, medical conditions, regenerative farming and organic meats to try.
Ben Greenfield Fitness: If you're intrigued by the concept of biohacking or new to it and want to further equip yourself, listen to best-selling author, biohacker and creator of one of the earliest fitness podcasts, Ben Greenfield. His episodes delve into subjects that the layperson knows little about, covering everything from effective supplementation and anti-aging to rebooting the gut, maximizing fat loss and much more.
Tara Brach: This eponymous podcast from internationally-renowned meditation teacher and best-selling author, Tara Brach, informs listeners – in short, weekly sessions – on the importance of meditation and mindfulness. Her show explores learnings from psychology and spiritual traditions while addressing ways to heal emotionally, let go of self-imposed limitations and build gratitude and compassion.
Discover more free wellness and fitness material to fuel your Dubai Fitness Challenge journey. Register today and let's grow better together!