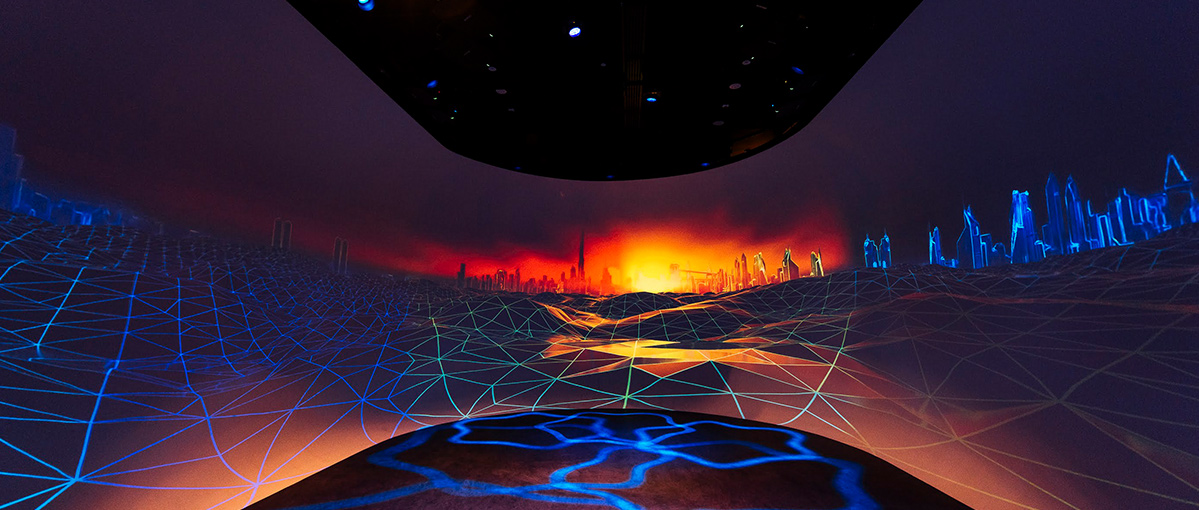 Article
The top fitness technology for 2021
The perfect tech accessories for your next workout session
With at-home workouts and virtual classes in full swing, it's time to take your workout game to the next level. Add a few gadgets and devices to your routine to enjoy the ultimate fitness experience. Whether you prefer a good run, a one-on-one personal trainer, a holistic yoga session or switching up your routines on the go, this list has something for everyone. 
The device that does it all – Fitbit Charge 4
If you're looking for fitness and functionality, the Fitbit Charge 4 is for you. Currently considered to be one of the best fitness trackers in the market, its features include workout tracking modes, a blood oxygen meter, outdoor GPS as well as a pedometer, heart rate monitor and sleep tracking feature. Did you know that training to music can elevate your session? The Charge 4 syncs to Spotify, putting your playlists on your wrist. While you're on the go, the device also gives you the option to make digital payments through FitBit Pay. With a sleek design, iOS and Android compatibility, water-resistant build and seven-day battery life, this device does it all.
A personal trainer on your wrist – Moov Now
Ever wished you could take a fitness enthusiast with you wherever you go? Say hello to Moov Now. While smartwatches track everyday movement and general activity, this mighty alternative focuses solely on recording exercise data. It's accompanied by a smartphone app and includes workouts anywhere from  circuit training to boxing. Along with a sporty design and post-workout insights, Moov Now is here to ensure you make the most of every workout, including recommendations to improve routines, alternative options and ways to maximise the performance. Moov Now is the perfect companion to keep you moving and on the go. 
https://welcome.moov.cc/moovnow
An all-in-one gym – Maxpro Portable Weight Machine
If you're someone who enjoys the whole gym experience with resistance and weight workouts, the Maxpro Portable Weight Machine is a gadget that will take your routine to the next level. You can lift from 4.5kg to 135kg and the machine can also be hooked to cables and accessories to perform a wide range of workouts – including cardio, plyometrics, suspension, resistance and strength exercises. Post-workout, the device can be easily folded and tucked away until your next session. Connect the machine to an app using Bluetooth and track your total performance in-app. You can now enjoy the convenience of an entire gym from the comfort of your home. 
For the yoga enthusiast – YogiFi
Transport yourself with a new yoga experience – one asana at a time. YogiFi is a smart yoga mat that uses artificial intelligence to create expertly designed wellness programmes for users. The mat syncs to your smartphone and utilises built-in pressure sensors to correct posture and provide real time step-by-step instructions. The YogiFi service allows you to choose from a variety of at-home workouts and you can join a live session with an instructor too. Another unique feature of this mat is its built in aromatherapy diffuser which dispenses soothing scents into the air around you as you perform different poses. The mat also has a 270-degree projector that surrounds you with landscapes like the Himalayan mountains, rainforests and beaches as you flow into a warrior pose or complete your sun salutations.
For those who love the details – Whoop Band 3.0
The Whoop Band 3.0 is the gadget for those who enjoy their tech with a simple design, ample versatility and colour options to match your wardrobe. A front-runner for its unique features, Whoop is an ideal addition for gym goers and HIIT enthusiasts. The band makes use of an exclusive subscription service to help users avail its features and which includes 24/7 heart rate tracking, automatic sleep tracking, ambient temperature readings and a 5-day battery life. Your Whoop can be placed anywhere on the arm from bicep to wrist to track heart rate and performance during sessions. The Whoop's unique features also include one of the most accurate sleep trackers that track and give your nightly rest a score based on daily readings. 
The runner's perfect accessory – Smart Socks by Sensoria
Give your feet and wardrobe an upgrade with Smart Socks by Sensoria. This addition boasts a Bluetooth connection with cooling technology to amplify your runs step-by-step. One of the socks has a textile sensor and 'core' tracker that fits into a dock attached in the sock. The sensor connects to a mobile app and records data to provide audio cues in real time while you run. The Smart Socks record the usual calories, speed, distance and altitude but what makes them unique is that they also track for landing technique and cadence. Whether you're a beginner or a seasoned runner, the Smart Socks identify your running style to detect any techniques that are likely to cause injury and generate a running score based on your performance. 
https://store.sensoriafitness.com/sensoria-core-pair/
Fitness beyond exercise – Smart Body Fat Scale
Keep fit outside of your workout regimen with the perfect wellness companion. Smart scales, such as this one from Renpho, go above and beyond recording just body weight. The Renpho scale tracks BMI, body fat percentage, muscle mass, body water, basal metabolic rate, protein, bone mass, metabolic age and more with just the use of sensors. The stats are connected to an app on your phone to track your overall progress. Set your goals in-app to keep yourself motivated on the go.
https://renpho.com/collections/renpho-scales
These tech companions can take any workout from running to swimming to the next level. Be it CrossFit, HIIT, yoga, boxing or any activity of your choice, this list covers the best accessories to ensure you're getting a smart and holistic experience. The only thing left is to get your gear connected and get moving.