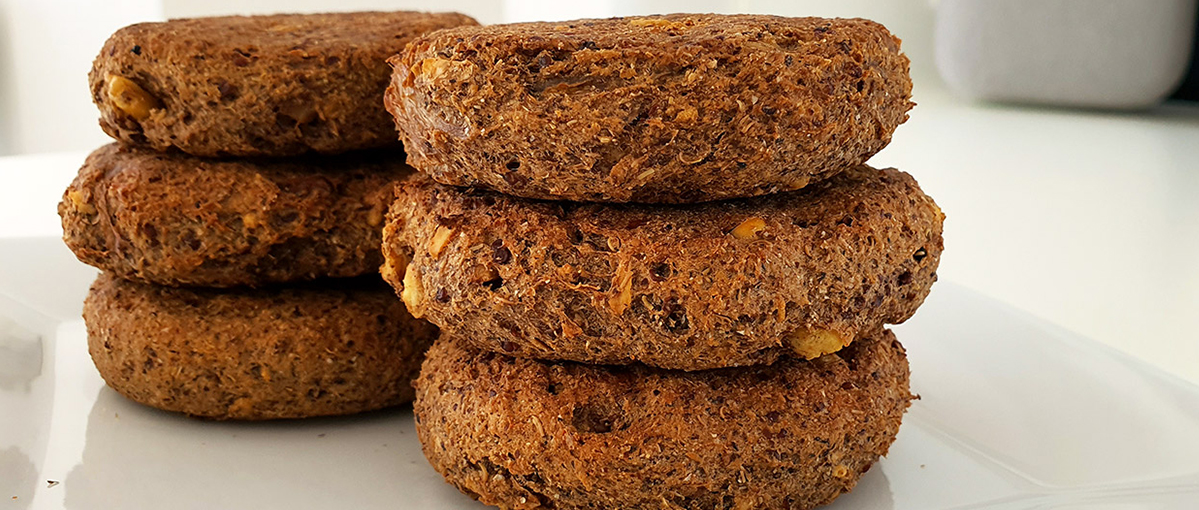 Swap Out Meat for Delicious Chickpea Quinoa Burgers
A healthy take on everyone's favourite, these chickpea quinoa burgers are a good source of dietary fibre, protein, niacin, folate, magnesium, phosphorus and copper and a very good source of manganese.
INGREDIENTS
1 cup (8oz / 240g) cooked chickpeas
1 cup (8oz / 240g) mushrooms
½ cup (4oz / 240g) cooked quinoa
¼ cup (2oz / 50g) flour

INSTRUCTIONS
1. Add all ingredients to a food processor and blend until combined. Alternatively, mash everything together with a fork or a potato masher. A hand blender will work too. You can also use your hands.

2. Split the mix into 6 portions and form burger patties.

3. Transfer to a baking tray lined with baking paper and bake in the middle of the oven at 392°F (200°C) for 20 minutes or until they begin to brown. Serve hot.

TIPS
-The patties can be frozen before cooking and then cooked taken directly from the freezer
-You can fry them on a frying pan or grill on a BBQ. It works best if you freeze the patties first
-You can use any type of quinoa, red or yellow

MAKES 6 BURGERS
140 Calories per burger
Protein 7g
Carbohydrates 25g
Fat 2g
fibre 5g

Recipe from DAREBEE

Get ready to hit your 30 minutes of activity for 30 days - find out how you can get involved today. We're in it together!