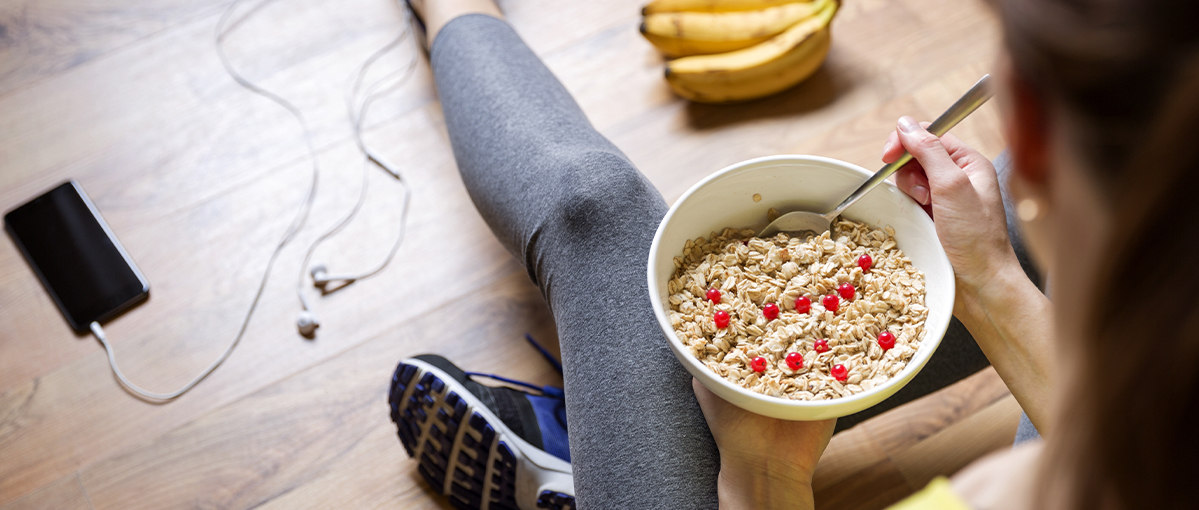 Video
Subscribe to Nutrion and Fitness Motivation Podcasts
Check out the podcasts Food For Thought and Mind Pump: Raw Fitness Truth on Deezer to complement your 30x30 and advance your wellness and fitness goals for the long run.
Food For Thought
Brought to you by Rhiannon Lambert, the UK's leading nutritionist, founder of private clinic Rhitrition and bestselling author of Re-Nourish - A Simple Way to Eat Well. On a mission to simplify wellness, Rhiannon's Food For Thought podcast will equip you with all the evidence-based advice you need to live and breathe a healthy lifestyle. She is joined by special guests, all of whom can be considered experts in the world of wellbeing, so that together we can learn fact from fiction and empower the healthiest versions of ourselves with trusted, expert advice
Tune in to the podcast now Mind Pump: Raw Fitness Truth MindPump dishes out the raw truth about health, fitness, nutrition and more. Hosts Sal Di Stefano, Adam Schafer and Justin Andrews pull back the curtain on the pseudo-sciences that pervades the fitness industry and present science-backed solutions that result in increased muscular development and performance while simultaneously emphasising health. No fitness "truth" is safe from their quick wit and over 40 years of combined experience in the fitness industry.
Tune in to the podcast now
Get ready to hit your 30 minutes of activity for 30 days - find out how you can get involved today. We're in it together!