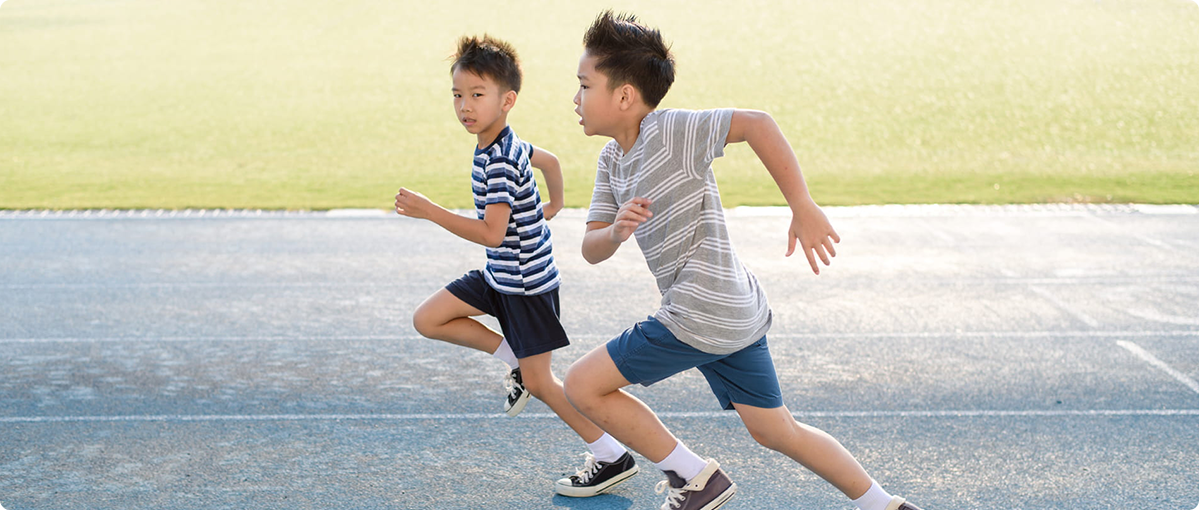 Article
STAY HEALTHY WITH DUBAI'S FREE FITNESS ACTIVITIES
You don't need an expensive gym membership to follow an exercise regime. Instead, with open running tracks, free fitness events and more, you can plan a robust schedule of daily classes in Dubai to stay active without spending a dirham. Here are a few suggestions to help you keep on your toes. 
Wake up with yoga
If you're not one for intense cardio workouts and enjoy calm settings, yoga could work well for you. It engages the body and mind and leaves you feeling refreshed. There are many recreational groups like Free Yoga Dubai that offer classes, often amid ambient spaces like parks and beaches. During the Dubai Fitness Challenge, there is an abundance of yoga sessions on offer across the city, from women-only sessions to open-air group classes, so stay tuned for upcoming events.
Perfect your pull-ups
Curious about callisthenics? Love training outdoors with some of the fittest (and coolest) people in Dubai? Head to the free-to-use Calisthenics Park near Skydive Dubai. The public gym is more like an adult playground with a huge yellow climbing frame consisting of monkey bars, pull-up bars, climbing ropes as well as a sprint track and functional training area. Or, visit The Beach at JBR's outdoor gym where you can test your limits at free-to-use fitness equipment with the neighbourhood's buzz energising you.
Calisthenics Park, Al Seyahi Street
Pick up the pace on a walk or run
With well-kept running tracks at parks, beaches and other scenic areas around Dubai, there's little excuse not to get moving. Have a buddy tag along for power walks and fresh air, or join a running club such as Dubai Creek Striders, which schedules track sessions three times a week at Zabeel Park and other locations, or sign-up for one of the free Cigna Park Runs on offer. If you're looking for something more consistent, The Walk at JBR is challenging you to march down the buzzing 1.5km road every day to get in your 30 minutes and even win discounts to the neighbourhood's retail residents throughout the Fitness Challenge.
Pedal up for 'wheely' good fun
Spin your wheels through the heart of the Dubai desert, taking in the wildlife as you ride. The 85km track at Al Qudra Cycle Course weaves its way along the road and across desert dunes, offering the chance to spot birds, camels and oryx. The track is free to use if you bring your own ride, or you can rent bikes at the nearby Trek Bicycle Store. If you're looking for that extra push, keep your eyes peeled for related events during the Dubai Fitness Challenge to fall in stride with the city's active cycling community. You'll find all kinds on offer, from challenging triathlons to fun-filled community rides. 
Trek Bicycle Store, Al Qudra Road; +971 4 832 7377
Swim ahead with bold strokes
There's nothing like a swim at one of Dubai's beautiful beaches: long stretches of golden sand and calm waters make it the perfect place for some gentle cardio. Black Palace Beach (also known as Secret Beach) in Al Sufouh is a good spot to take a dip; you can drive directly onto the sand car park next to the beach, run down to the sea, and later, make the sprint back to the car to grab your towel. Looking for somewhere with more facilities? Check out the fitness hub at the Hamdan Sports Complex, where you can dive into one of three Olympic-size pools during free community swimming sessions or explore family-friendly activities like badminton. 
The Beach, JBR; +971 4 317 3999
La Mer, Jumeirah; +971 800 637227
Hamdan Sports Complex, +971 4 306 2666 
Try out the city's fitness offerings
Wary of where to begin with a fitness membership? Many gyms, like Fitness First, GFX and Fidelity Fitness Club, allow potential customers one free session to test out training techniques or a group class. If you can't decide whether you'd prefer a mix of spinning, yoga, barre and boxing in your exercise regime, the Dubai Fitness Challenge is the best time to test them all out. There is a myriad of classes on offer during this fitness frenzy, which you can explore online. Discover exercises and events that suit your interests and abilities, from free group sessions to bespoke classes at Dubai's upscale studios and gyms.
Various Fitness First locations including BurJuman; +971 4 351 0044
GFX, Executive Towers, Bay Avenue; +971 4 425 5940
Fidelity Fitness Club, Almas Tower, JLT; +971 4 451 1133
Hit the sun, sand and bootcamp 
Once a month, The Project DXB sets up base at Black Palace Beach in Al Sufouh and hosts the Project Beach Bootcamp. It's a free session run by trained coaches for anyone ready to get gritty, drag themselves through the sand and push past a gruelling workout. It's not all sand and sweat, though – many Dubai residents frequent the event, pumped up to tough it out and then simmer down with some good times at the beach.
The Project DXB; +971 56 715 9218
Stay ahead of thousands of free workout sessions, events and more this Dubai Fitness Challenge. Register today and let's get active together!