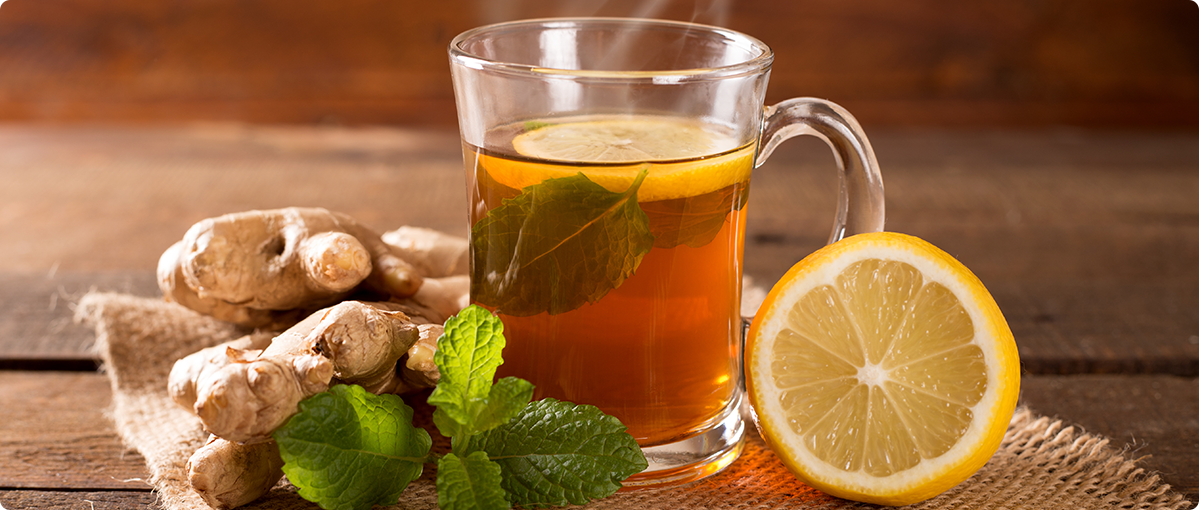 Article
SMOKY CHARGRILLED LEMON TEA
Ingredients
16 lemons
50g fine icing sugar
1.2ltr bottled drinking water
1.45g caster sugar
125ml maple syrup
1g fresh thyme
2 pure green tea bags
Cooking instructions
Build a medium-hot fire in a charcoal grill, or heat a gas grill to high.
Dip the lemon halves, cut side down, into a bowl of the icing sugar.
Place on the grill, cut side down, and leave for 10-15 minutes or until the lemons take on a golden colour.
In a medium-sized pot, combine 500ml of the water with the extra-fine caster sugar, maple syrup and 2 fresh thyme sprigs.
Place on the grill or over a medium heat and whisk until the sugar has completely dissolved. Add the two tea bags and steep for five minutes. Take off the heat and remove the thyme sprigs.
Place a sieve or strainer over a large bowl and squeeze out the juice from the charred lemons.
Stir in the honey and thyme syrup and add the rest of the water. Leave to cool completely.
Divide the syrup between six glasses, top with the crushed ice, soda, lemon slices and thyme sprigs.
To serve: crushed ice, soda or sparkling water and 2 sliced lemons.
Recipe from Spinneys