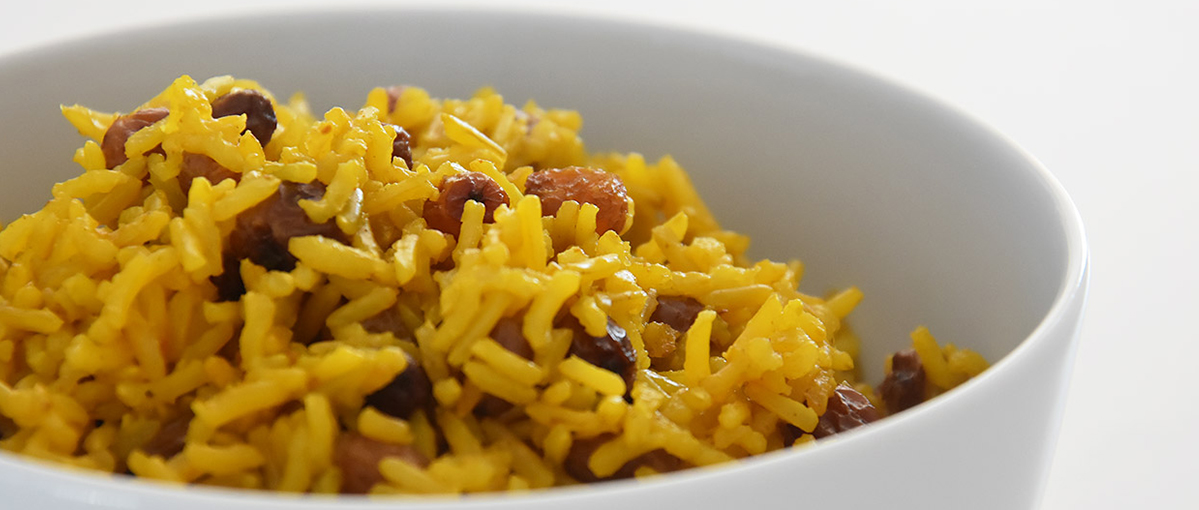 Article
Savoury and Sweet Turmeric Raisin Rice
Packed with antioxidants and anti-inflammatory benefits this savoury dish can be turned into a breakfast treat by adding raisins! Top it with pine nuts and fresh mint for a special treat. Serve it with Greek yoghurt or a glass of soy milk to boost the protein content of the meal.
INGREDIENTS
1 cup of brown rice
½ cup raisins
1 teaspoon turmeric powder
2 ½ cups water

INSTRUCTIONS
1. Rinse rice under running water really well.

2. Transfer the rice to a medium-size saucepan, add raisins and turmeric powder. Cover with 2 ½ cups of water and stir once.

3. Bring to a boil. Once the water begins to boil, reduce heat to low, cover the saucepan and cook the rice and raisins for 25 minutes or until all the water evaporates. Top with pine nuts and serve.

LEVEL UP
Add 1 tablespoon of pine nuts.

MAKES 2 PORTIONS
230 Calories per portion
Protein 4g
Carbohydrate 56g
Fat 1g
Fibre 4g

Recipe from DAREBEE

Get ready to hit your 30 minutes of activity for 30 days - find out how you can get involved today. We're in it together!