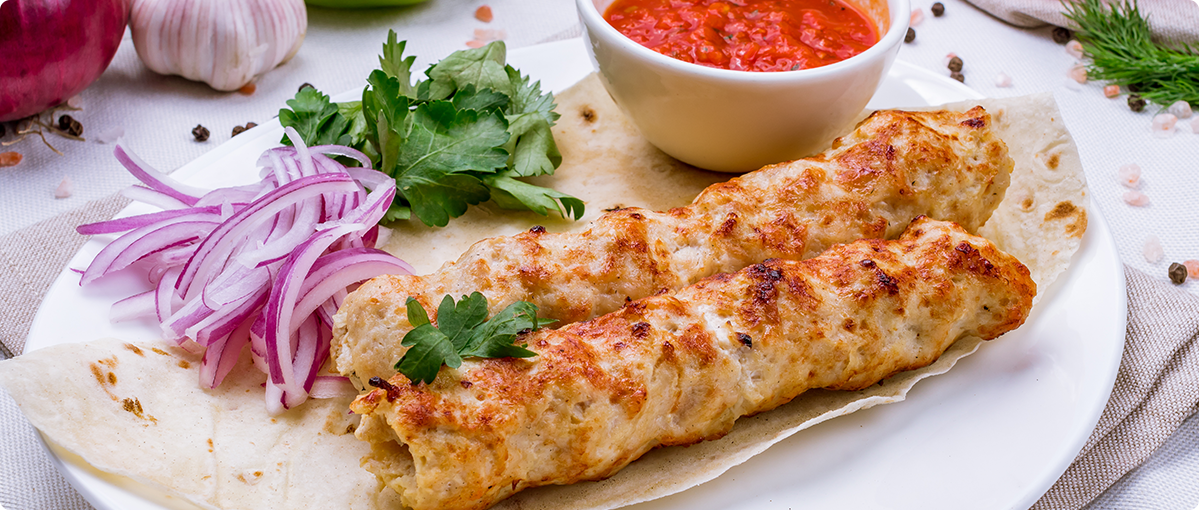 Article
Quick and Easy Chicken Kebabs
Ingredients
3 tbsp olive oil
50ml soy sauce
1 tsp garlic powder
1 tsp horseradish
125g chicken breast
100g red onion
4 cherry tomatoes
25g mixed salad leaves
150g organic mixed peppers
1 lemon
Cooking instructions
Firstly, prepare the marinade by adding the olive oil, soy sauce, garlic powder and horseradish to a zipper-storage bag.
Cut the chicken breast into 1-inch pieces, add to the bag and marinate for 2 hours.
Thread the marinated chicken and chopped vegetables onto the skewers, leaving a small space between each.
Set grill to medium-high heat and place the kebabs on a tray under the grill.
Grill for 10-15 minutes whilst turning regularly. Check chicken pieces are cooked thoroughly before removing from the grill.
Once cooked, leave to rest for five minutes.
Prepare salad and include any leftover vegetables from the kebabs. Squeeze lemon over the top and enjoy.
Recipe from Spinneys