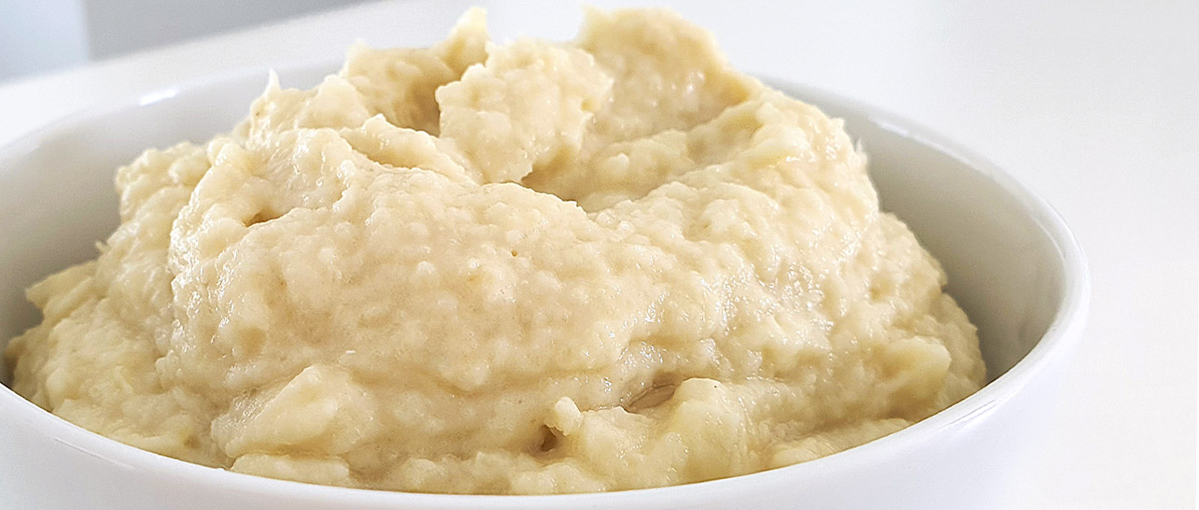 Article
Mix and Mash With Cauliflowers
Low in calories, this dish is a great source of protein, thiamin, riboflavin, pantothenic acid, phosphorus and potassium, and proves to be a very good source of dietary fibre, folate, manganese and vitamins C, K and B6.
INGREDIENTS
1 medium cauliflower head
2 tablespoons cooking cream or milk
INSTRUCTIONS
Split cauliflower into florets using your hands. Steam or boil the florets and onion for 20 minutes. Drain well
Combine with cooking cream and mash using a potato masher or a food processor.
TIPS
If your cauliflower has black spots over its florets you can easily scrape them off with a knife prior to cooking
Pressure cooker shortcut: Use a pressure cooker to cook the entire cauliflower head and cut down on the prep time. Use a steam setting and set it for 15 minutes
Any type of cream can be used. If you don't want to use cream, you can replace it with full-fat milk
LEVEL UP
Add ½ tablespoon thyme and fresh green onions for garnish
MAKES 2 PORTIONS
120 calories per portion
Protein 10g
Carbohydrates 22g
Fat 3g
Fibre 12g
Recipe from DAREBEE
Get ready to hit your 30 minutes of activity for 30 days - find out how you can get involved today. We're in it together!