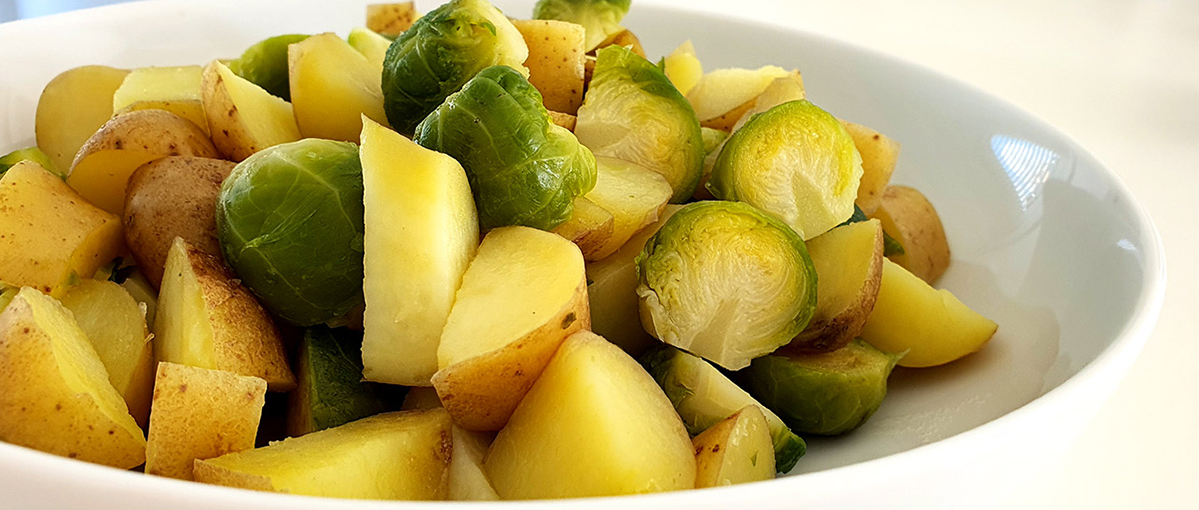 Article
Healthy Brussels Sprout Potatoes
This dish is a good source of dietary fibre, vitamin A, thiamin, vitamin B6, folate, potassium and manganese. It is a very good source of vitamin C and vitamin K.
INGREDIENTS
10oz (300g) potatoes
10oz (300g) brussel sprouts

INSTRUCTIONS
1. Cut potatoes into bite-sized pieces. Transfer to a large frying pan, add 1 cup of water and saute under cover for ~ 7 minutes or until fork-tender.

2. Cut each brussel sprout in half. Add to a frying pan and saute at high heat for another 3 minutes. Stir occasionally.

3. Combine brussel sprouts and potatoes. Top with cranberries, pecans or walnuts.

LEVEL UP
Add 2 tablespoons dried cranberries and 1oz (30g) of pecans or walnuts.

MAKES 2 PORTIONS
180 Calories per portion
Protein 6g
Carbohydrates 40g
Fat 1g
Fibre 7g

Recipe from DAREBEE

Get ready to hit your 30 minutes of activity for 30 days - find out how you can get involved today. We're in it together!