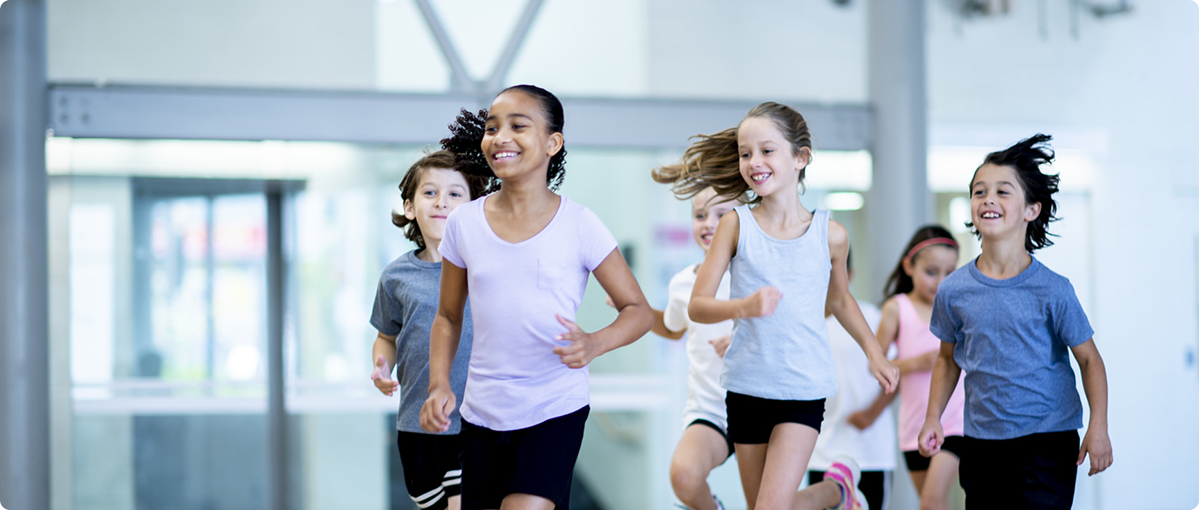 Article
GET FIT WHILE HAVING FUN IN DUBAI
For students and young adults, staying active is often part of the regular routine either through PE class or playing social sports with friends. Among the many perks of living in an energetic city like Dubai is that you have myriad options to stay fit. The next time you plan a hangout with friends or family, consider these fun activities to keep you moving.
Weave your way through obstacles
Rope in your buddies for an outdoor challenge at Hatta Wadi Hub, the nature-themed adventure zone which will have you climbing, hiking, biking, ziplining, zorbing and more across rugged mountain terrains and picturesque peaks. As a bonus, you'll get the health benefits of fresh air and working on your upper body strength. To take the action indoors, gear up for mind-bending puzzles that will keep you clue-hunting at escape rooms like Phobia Dubai or HintHunt Dubai. Or, up the stakes by team-working through both mental and physical obstacles at Jumble and TEPfactor Dubai.
Hatta Wadi Hub, Hatta; +971 4 800 637 227
Phobia Dubai, JLT; +971 58 510 3688
HintHunt Dubai, Times Square Centre; +971 4 321 2242
Jumble, Al Barsha; +971 4 800 586 253
TEPfactor, JBR; +971 56 404 0802
Stay on target with virtual games
Are you a gaming enthusiast? A fan of cinematic storytelling? If yes, take on virtual reality games and fantastic otherworldly settings at Dreamscape, where you'll be testing your reflexes and honing your concentration abilities. Traverse the ocean deep with stealth or battle through Mesoamerican jungles in search of a lost pearl.
Dreamscape, Mall of the Emirates; +971 4 220 0995
VR Park, The Dubai Mall; +971 4 800 382 246 255
Find out if you're a good shot
If you're fast on your feet, have laser-sharp focus and a keen awareness of how to use your surroundings to your advantage, plan a unique laser tag birthday party at Xtreme Laser Tag. To combine target practice with a burst of colour, book a session of paintball instead – determine combat techniques with your fearless group of Rambos and keep the pace intense at Pursuit Games – Paintball Dubai.
Xtreme Laser Tag, J3 Mall; +971 4 388 1135
Pursuit Games – Paintball Dubai, Jebel Ali Shooting Club; +971 50 651 4583
Spring into a trampoline session
For carefree spirits who are always pumped with energy and can't stop moving, Jump Boxx is the place to be. Hop over to the trampoline park for endless jump time, freestyle fun, games including dodgeball as well as slam dunk hoops and foam pits. Trampolining is also a good way to improve cardiovascular fitness. The venue caters to parties too – loaded with adrenaline-pumping, off-the-wall action. For more trampoline time, also check out BOUNCE.
Jump Boxx, Uptown Mirdif Mall; +971 4 288 5744
BOUNCE, Al Quoz; +971 4 321 1400

Make a splash with watersports
Forget about perfecting your butterfly stroke for a day and head to the beach for sun, sand and water activities. Hit the waves for some jetski fun with SeaRide Dubai or take the action a notch higher with flyboarding, offered by Hydro Water Sports (for those aged 13 and above). Later, settle down to a sunset session of stand up paddleboarding (SUP) with Surf House Dubai. 
Hydro Water Sports, JBR; +971 54 598 5353
SeaRide Dubai, Jumeirah 1 Fishing Harbour; +971 55 157 8393
Surf House Dubai, Umm Suqeim; +971 50 796 3076
Ski on to keep cool 
Hit the slopes at Ski Dubai and prepare for your next trip to an Alpine resort. Practise skiing and snowboarding, get accustomed to sub-zero temperatures and enjoy some quality time with the venue's friendly penguins. To improve your technique and feel like a natural on skis, head over to Infinite SKI – the region's first Maxxtracks indoor ski slope – for an engaging training session. Apart from helping you to burn calories faster, these winter activities can also improve heart health, muscular fitness and immune functions. 
Ski Dubai, Mall of the Emirates; +971 4 800 386
Infinite SKI, Al Quoz; +971 4 235 3408
Slide up the fun with skates
Skip the usual mall hang out and instead chill out with your buddies at Dubai Ice Rink, where you can go all out with freestyle fun on the ice or fine-tune your jumps, spins and footwork in a coaching class. For a different kind of experience, book a 'snowfall' session to ice skate through a winter wonderland or get competitive over a round of ice golf. Is extreme action more your cup of tea? Get your skateboards out and hit the ramps at XDubai Skatepark or create your own adventure with a funky sandboard from Adventure HQ and glide through the Dubai desert dunes in style.
Dubai Ice Rink, The Dubai Mall; +971 4 800 382 246255
XDubai Skatepark, Kite Beach; +971 56 831 2349
Adventure HQ, Times Square Center; +971 4 346 6824
Reach new heights with skydiving
Dream of jumping out of a plane and taking in the aerial vistas while skydiving but wary of actually giving it a go? Experience the rush at an indoor skydiving zone first and find out if it's your thing. The wind tunnels at iFLY Dubai and Inflight Dubai provide a similar feel while ensuring you keep cool and stay safe. On-site instructors are there to help you follow the basic techniques as well as take your freefall skills to impressive new heights.
iFLY Dubai, City Centre Mirdif; +971 4 231 6292
Inflight Dubai, Skydive Dubai Desert Campus; +971 800 4635 4448