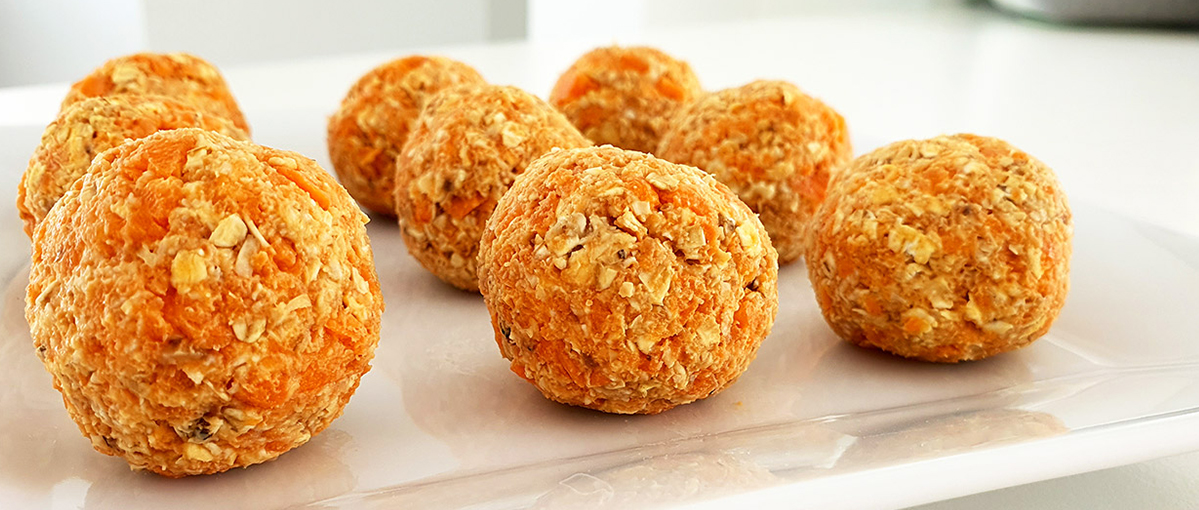 Article
Get an Energy Boost With These Carrot Bites
Carrot bites are a good source of dietary fibre and a very good source of vitamin A and manganese.
INGREDIENTS
2 carrots
1 small banana
1 cup (3oz / 100g) quick oats

INSTRUCTIONS
1. Peel and grate the carrots. Mash the banana. Add all ingredients together and mix until combined. Alternatively, use a food processor, add everything in and blend.

2. Form 12 bite-sized balls, chill and serve.

MAKES 12 BITES
35 Calories per bite
Protein 1g
Carbohydrates 7g
Fat 0g
Fibre 1g

TIP
If you don't mind a little bit of extra sugar, you can turn them into carrot cake bites by adding 1 tablespoon of maple syrup to the mix.

Recipe  from DAREBEE

Get ready to hit your 30 minutes of activity for 30 days - find out how you can get involved today. We're in it together!