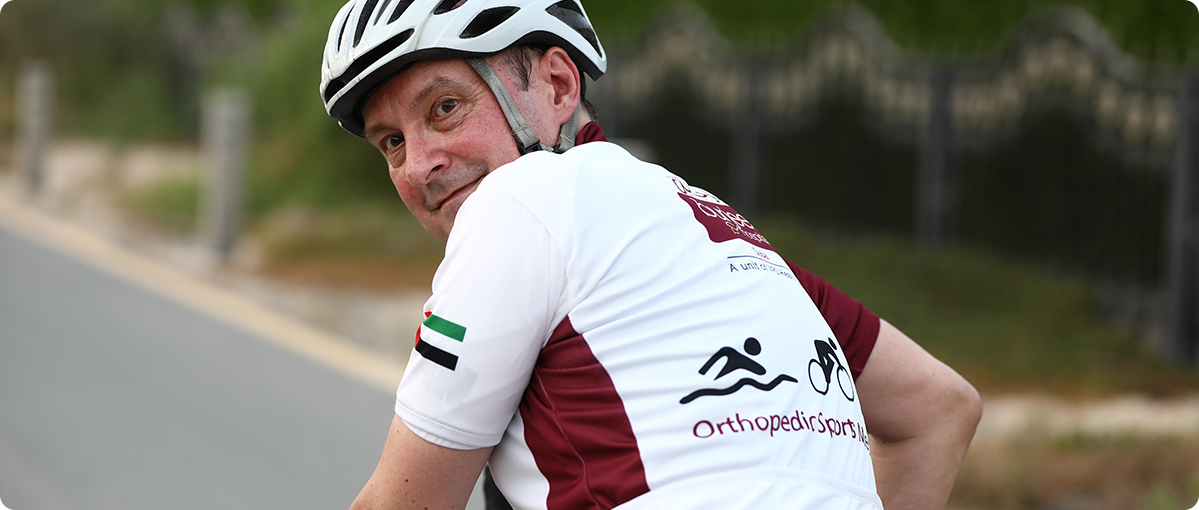 Article
Cycling tips from a Sports Orthopedics Expert
Prof. Dr. Erik Hohmann from Burjeel Hospital Dubai shares cycling advice for beginners
Cycling is a great sport and has many health benefits. It can be done with almost any age – even if you have knee or hip problems. With the opportunity to cycle along Sheikh Zayed Road for Dubai Ride, Prof. Dr. Erik Hohmann shares seven tips to get you started.
1. Set your correct seat height. If you have pain in the front of your knee then the seat. Your knee should be slightly bent at the bottom of your pedal stroke.
2. The correct bike size is important. Ideally, you should get your bike fitted by a professional. Until then, your arms and torso should make a 45-degree angle over the bike. If the reach is too long you will have back pain and if too short your knees will be too close to your arms
3. Wear a helmet. Your equipment is not so important at the beginning but you really must wear a helmet. Any fall or accident could cause a head injury or concussion.
4. The bike's gears are there to help you. There is no need to push hard. Ideally, aim for 70-80 rpm. Shift into a smaller chainring or larger rear cassette cog for easier pedalling if things get hard.
5. Don't do too much too soon. Build up slowly, don't start fast and just enjoy the ride. Dubai Ride is a 14 km community event and if you can finish it in under one hour, as a beginner, you have done well.
6. Stay hydrated. The weather in Dubai is typically warm so don't forget to bring water. There is no need for fancy electrolyte drinks but you should have at least one litre of water with you and take regular sips.
7. Finally, be safe. If you are not confident please make sure that you do not endanger other riders.
For more information about Dubai Ride, visit www.dubairide.com.
Article by Burjeel Hospital Dubai.