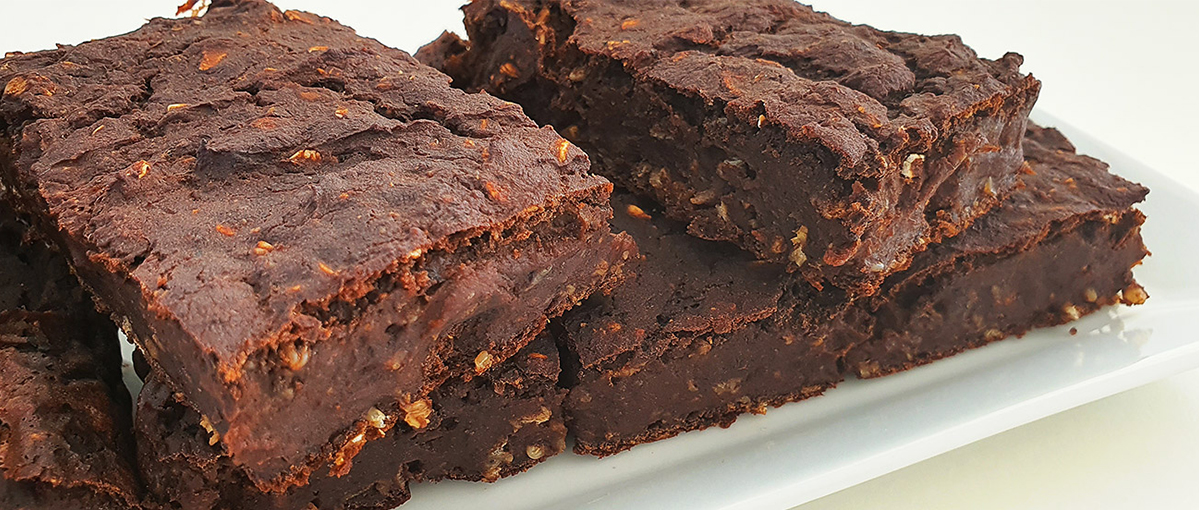 Article
Black Bean Brownies Without Sugar Or Butter
These brownies are sugar-free, gluten-free, oil and butter-free and 100% plant-based. They are just sweet enough to satisfy a craving but unlike the store-bought variety they are nutritionally rich and filling. This recipe makes 8 brownies and each one contains 6g of protein.

INGREDIENTS
8oz (240g) cooked black beans or 1 can, drained
3oz (100g) quick oats
3oz (50g) cocoa powder or carob flour
7oz (200ml) milk
2 ripe bananas or apples

INSTRUCTIONS

1. Add all ingredients together and mix (or blend in a food processor) until combined.

2. Line an oven-safe dish with baking paper and pour your brownie mixture in. Level it with a spoon.

3. Bake the brownies in the middle of the oven at 374°F (190°C) for 40 minutes. Allow to cool before serving.

MAKES 8 PIECES
140 Calories per piece
Protein 6g
Carbohydrates 28g
Fat 2g
Fibre 7g

Recipe from DAREBEE

Get ready to hit your 30 minutes of activity for 30 days - find out how you can get involved today. We're in it together!