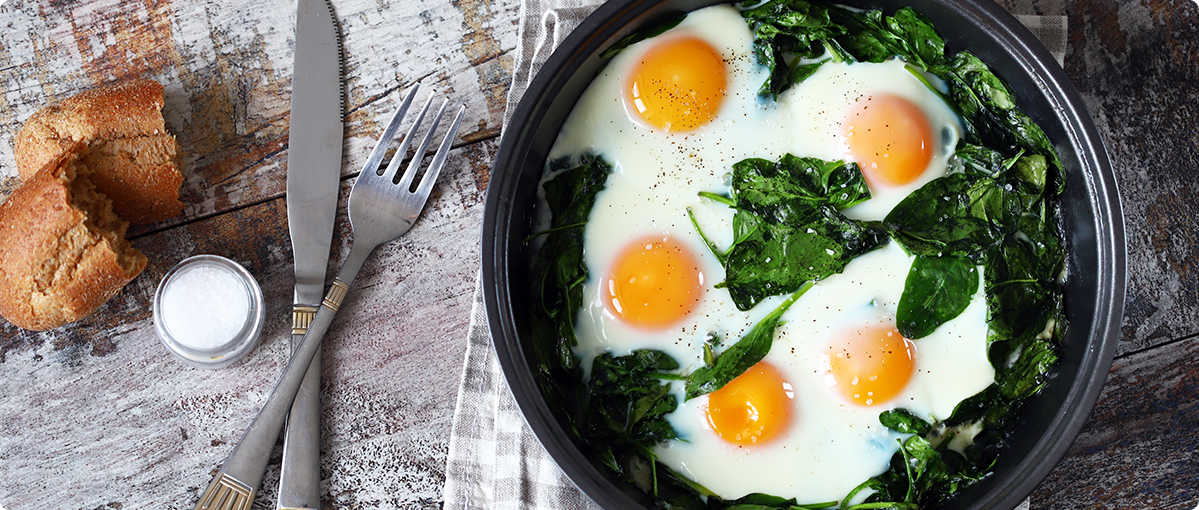 Ingredients
4 tbsp pesto
100ml double cream
50g cheese
100g spinach
4 eggs
Cooking instructions
Heat oven to 200°C, gas mark 6. Mix the pesto, cream and some seasoning.
Add the spinach and mix together.
Tip into 2 individual shallow ovenproof dishes. Sprinkle the cheese over the top. Make 2 shallow hollows in the mixture.
Break an egg into each hollow. Bake in the oven for 10-12 mins until the whites are set and the yolks are still runny.
Recipe from Spinneys