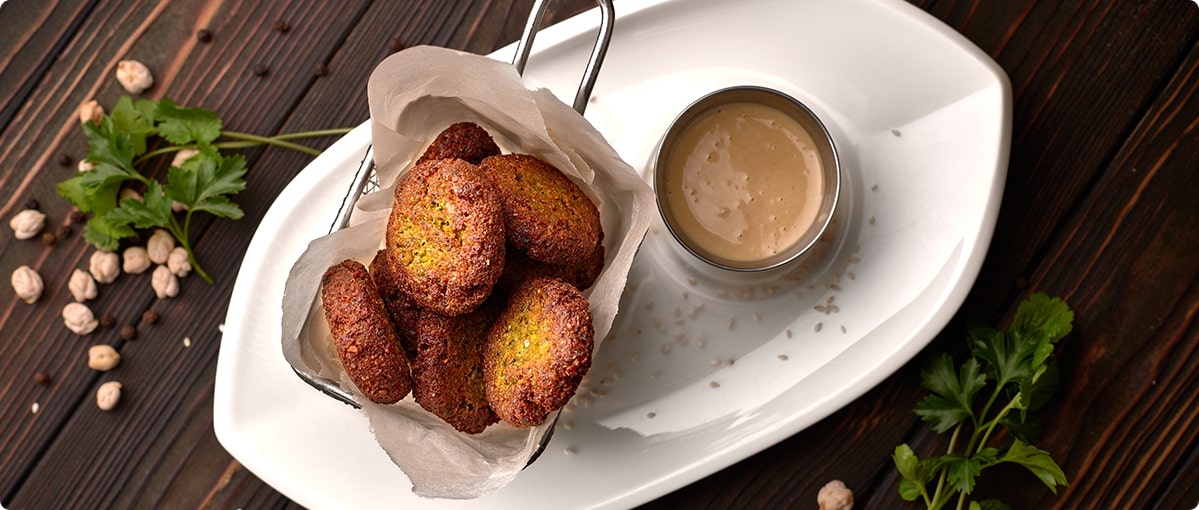 Article
A Super Tasty Baked Falafel Recipe
Ingredients
¼ cup + 1 tablespoon extra-virgin olive oil
1 cup dried (uncooked) chickpeas, rinsed and soaked for at least 4-5 hours and up to 24 hours in the refrigerator
½ cup chopped red onion
½ cup packed fresh parsley
½ cup packed fresh coriander
4 cloves garlic, quartered
1 teaspoon salt
½ teaspoon freshly ground black pepper
½ teaspoon ground cumin
¼ teaspoon ground cinnamon
Method
Preheat the oven to 190 degrees Celsius. Pour ¼ cup of the olive oil into a large, rimmed baking sheet and turn until the pan is evenly coated.
In a food processor, combine chickpeas, onion, parsley, cilantro, garlic, salt, pepper, cumin, cinnamon and the remaining 1 tablespoon of olive oil. Process until smooth, about 1 minute.
Using your hands, scoop out about 2 tablespoons of the mixture at a time. Shape the falafel into small patties, about 2 inches wide and ½ inch thick. Place falafel on the oiled pan.
Bake for 20 to 30 minutes, carefully flipping the falafels halfway through baking, until they are deeply golden on both sides
Serves 12 to 13 falafels. They keep well in the refrigerator for up to 4 days or in the freezer for several months.
Recipe by Farmbox
Get ready to hit your 30 minutes of activity for 30 days - find out how you can get involved today. We're in it together!