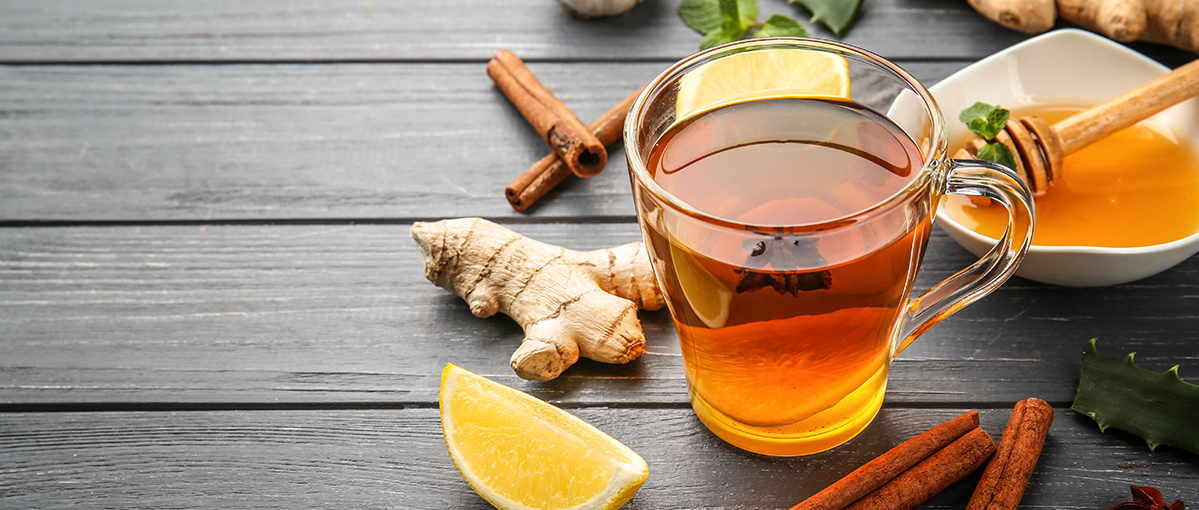 6 Healing Teas to Add to Your Daily Wellness
Few things in life are as comforting as a piping hot cup of tea. Apart from a creamy karak, there are plenty of herbal teas that you can try. Typically low in (or free from) caffeine, each comes packed with health properties that can boost your wellness in areas that are lacking. Read more about them and make a list of a few you plan to sip on soon.
Green tea
No surprises here – green tea is a powerhouse drink and the usual cuppa for the health conscious and weight watchers. Although it's grassy flavour is typically an acquired taste, many love it because it is high in antioxidants, has anti-inflammatory properties and accelerates metabolism. It can reduce the risk of heart diseases and cancer, boost weight loss, reduce skin irritation and soothe the stomach. To amp up the benefits, opt for a serving of matcha green tea, which has over a hundred times more antioxidants than low-grade green teas.
Mint tea
Usually available as spearmint or peppermint blends, mint teas are helpful for many reasons, the main being that they add freshness to breath and aid digestion. Mint has been used for centuries to ease digestive discomfort too. Additionally, these teas are full of antioxidants, can help balance hormone levels in women and are shown to improve alertness and memory.
Sage tea
Well-loved across Middle Eastern communities, sage or maramia is native to the Mediterranean region and is often used for oral health as it eases sore throats and promotes the healing of mouth wounds. Ideal for a glow up, sage tea is known to help skin-cell growth, decrease the formation of wrinkles and reduce other skin-related issues. It is also a good source of vitamin K, which is vital for blood circulation and bone health.
Hibiscus tea
Popularly used in many cuisines to concoct fancy beverages, from Egypt to Central America, this floral tea is as rich in benefits as it is in colour. Alongside its antioxidant and anti-inflammatory properties, hibiscus tea can reduce the negative effects of free radicals, helps protect the liver and also decreases blood pressure, blood fat levels and menstrual cramps.
Rooibos tea
Another brightly hued and tart tea, this beverage is made from the red bush plant which is only found in South Africa. Rooibos (meaning red bush) is low in tannins and contains no oxalic acid, unlike many other teas, both of which can contribute to health risks in large amounts. High in antioxidants, rooibos has similar benefits to green tea and is also said to ease digestion.
Chamomile tea
Looking to wind down after a long day? Put the kettle on for a bedtime cup of chamomile. Another brew made from flowers and a common ingredient in folk remedies through the ages, chamomile tea promotes relaxation and helps induce sleep. It has also been used to help lower blood sugar, promote bone density and fight the common cold and its associated respiratory problems.


Find thousands of free classes, events and more this Dubai Fitness Challenge. Register today and be a part of making Dubai the most active city in the world.