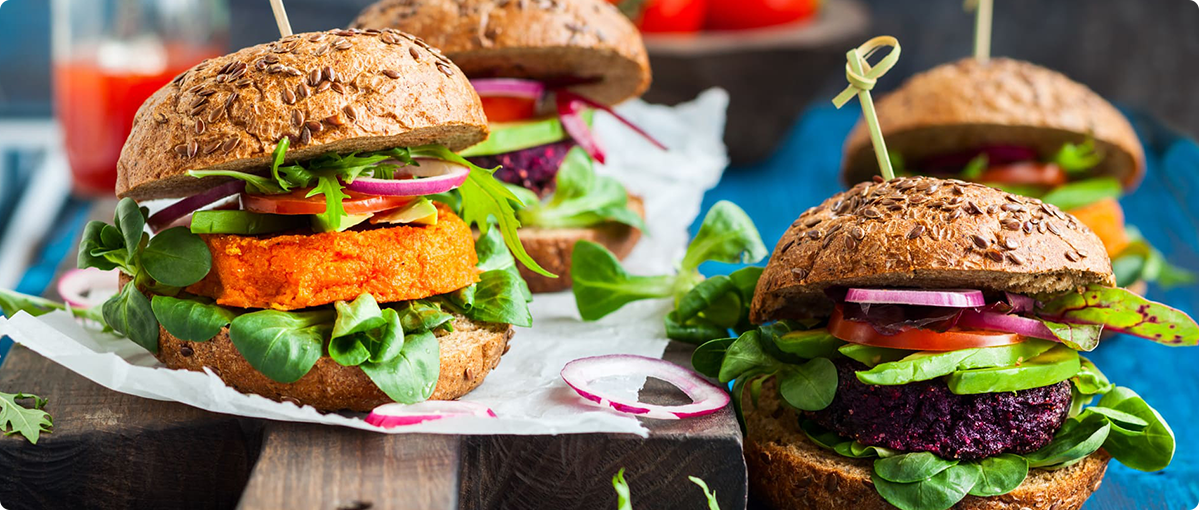 Article
5 VEGAN AND VEGETARIAN INSTAGRAMS TO FOLLOW
Turn over a new leaf in your diet
You don't need to be vegan or vegetarian to enjoy a scrumptious and healthy plant-based meal. Adding more veggies to your diet is always a good idea, so whether you're swapping out your meats for lentils, these stunning Instagrams will fill your feed with the green you need. 
Arabian vegan with @onearabvegan
Want to eat vegan food without compromising on Middle Eastern flavours? Nada E., the woman behind the "One Arab Vegan" website crafts healthy, nutrient-packed dishes like kibbeh (fried meatballs) and makes them vegan by replacing the meat with pumpkin. Check out her delectable creations whenever you need a hit of regionally-inspired vegan food:
Guilt-free snacking with @itshoneymelts
Oh the guilt-free joy of sweets with none of the sugar! While it's easy enough for vegetarians to get their sweet tooth fix, it can be a challenge for vegans or those with dietary restrictions on eggs, dairy, gluten and sugar. Enter Honey Melts, a bakery that caters to "vegan, Paleo and so much more." Indulge in one of their banana bread loaves and relish the fact that it's moist, delicious and 100% vegan. 
Green eating with @veggiebuzz
Out of ideas for vegetarian and vegan recipes? Look no further – Veggiebuzz is a food blog that beautifully curates photos and videos of delicious vegetarian and vegan recipes for you to try at home. Launched by lawyer Sumati Menda, Veggiebuzz also highlights dishes at popular restaurants in Dubai and beyond. So if you're wondering how to make gluten-free pancakes at home or where to go out for a green meal in the city, Veggiebuzz has you covered.
A magical world with @sevaexperience
This plant-based cafe in Dubai is more than just a restaurant: it's a vegan wellness haven. With yoga classes, healing talks and fabulous food, S E V A is a calming oasis where like-minded people can retreat to for a soy-milk latte and matcha smoothie bowl. Follow them to experience their magical garden and enter a state of zen.
Plant-based dining with @myvegandubai
A passion project started by four vegans, My Vegan Dubai highlights the dishes in the city that are free of animals and animal products. From reviewing restaurants to reviewing the ingredients of snacks at Starbucks to verify whether the snack is vegan-friendly, 'My Vegan Dubai' shares their love of plant-based foods and products so that you don't have to do any of the research yourself. 
Looking for inspiration? Check out our healthy recipes and wellness tips to keep you going throughout Dubai Fitness Challenge.