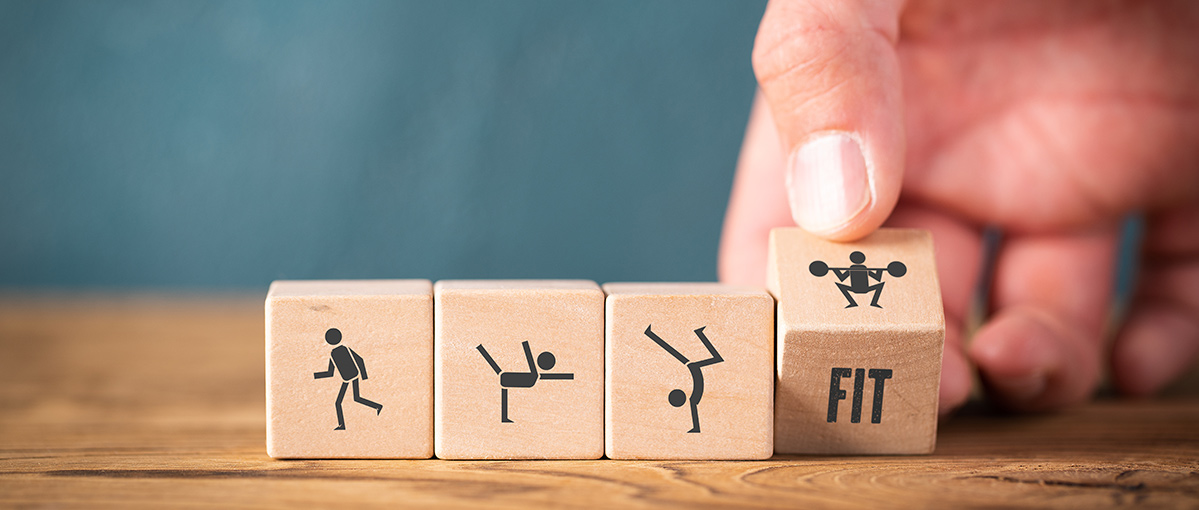 Article
4 Career Ideas for Health and Fitness Lovers
Passionate about health, wellness and fitness and wondering what options exist to earn a living based on your interests? If you're a young adult deciding between college majors or employment opportunities, or a professional looking for a career switch (in some cases, even a side gig), consider these well-respected jobs within the health and fitness market.
Fitness trainer
This is the most obvious choice and among the fastest-growing career paths within the industry. Those who want to go into it full-time require advanced training in physiology, nutrition and exercise science. However, because this is a flexible profession, you can also become a personal trainer (PT) or fitness coach with a few short certifications and specialisation programmes. An ideal choice for fitness enthusiasts who want to maintain another 'day job', you can cap your weekly hours and determine your schedules and rates with the gym, health centre or clients you work with. If you want to hone your skills in a variety of workouts and enjoy helping others achieve their goals, few jobs can be as rewarding as being a PT!
Physical therapist
Athletes and fitness enthusiasts fall prey to sprains, ligament tears and other sports or exercise-related injuries from time to time – and that's where a physical therapist comes in. Physical therapists are highly specialised, often requiring a doctorate and license before they can establish a practice. They help patients by designing customised exercises that aid in rehabilitation, based on the kind of injuries sustained. There are several physical therapy specialisations, and practitioners work in a number of settings, from hospitals to fitness facilities and research centres, based on their areas of expertise.
Dietician or nutritionist
Are you inclined to unpack the nuances of food labels or explore how a certain diet affects health? Perhaps your calling is to be a dietician and help those who are struggling with their health and fitness through medical nutrition therapy. Dieticians have to be highly trained as their work is regulated and they are allowed to practice only after getting registered or licensed. Apart from working with patients one-on-one, registered dieticians can also consult for health organisations and food companies. You could opt to become a nutritionist instead – a similar profession but on a smaller scale, nutritionists are not typically regulated and tend to work with those who are healthy and want to optimise their wellness goals.
Sports or health and wellness writer
If you're a self-confessed jock, you probably have a favourite sports journalist whose op-eds you follow. Or if you're a yoga enthusiast, there's probably that one wellness blog you're partial to. Writing is a versatile profession, spanning across sectors and interests. Aside from having the skill to consistently appeal to an audience with well-crafted rhetoric, writers in health and fitness fields need to be authorities on their chosen topics. For example, a sports writer may require a degree in journalism as well as a strong portfolio and at times, experience in the sporting arena. Similarly, a health and wellness writer is expected to have a Bachelor's in the language arts or health sciences. All writers also need to stay on the ball with trends, news and the evolutions in their fields in order to keep their content engaging, informative and relevant.
There are many other professions related to the health and fitness industry to consider, some of which include becoming a fitness tech engineer, fitness apparel designer, chiropractor, academician in any of the related specialisations, sports model and strength and conditioning specialist. Research the field you are keen on and start moving towards your professional goals.
Find thousands of free classes, events and more this Dubai Fitness Challenge. Register today and be a part of making Dubai the most active city in the world.