Free 90-minute XStrike session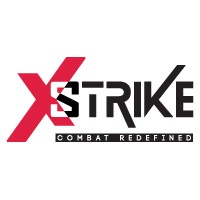 ADDITIONAL DETAILS
Unleash your inner warrior at Xstrike, an action-packed indoor entertainment destination in Dubai. Combat simulation meets competitive gaming for all ages. Xstrike offers a completely new way to experience the adrenaline-pumping atmosphere of a real-life battlefield.
Booking Instructions
Enjoy a free session at Xstrike every first and third Monday of the week. Your slot will start from 3:00 PM and will end at 4:30 PM. Only 6 free slots and it will be available on first come, first serve basis. Booking will be taken only via calls or emails referencing Dubai Fitness Challenge Offer and cannot be availed through the website or any other means. Please call 800XSTRIKE(9787453) to reserve your passes.
Terms & Conditions
-The DFC session will take place on the 1st and 3rd Monday of the month with 6 spaces available per date. -The DFC session will start by 3:00 PM and end by 4:30 PM. -The DFC session is not valid in conjuction with any other speical promotion. -The DFC session cannot be used for birthday parties, events, tournaments, or any other special game days. -The Top 100 players on the leaderboard are not applicable to using the DFC session offer. Terms and Conditions apply.