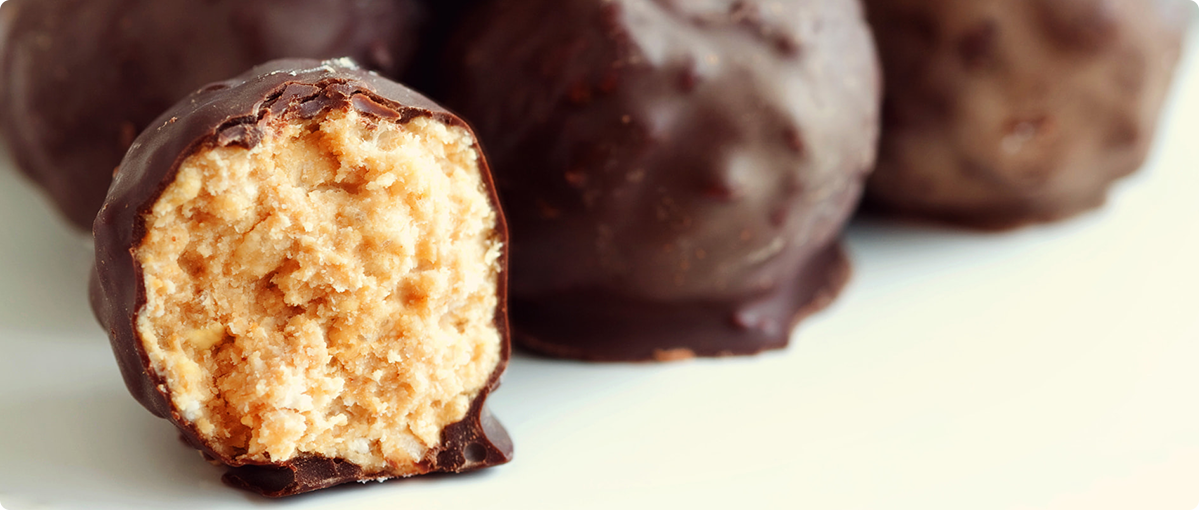 Article
Make Your Own Peanut Butter and Choco Balls
Prep: 5 mins
Cook: 2-3 hours
Serving: 12-15 balls
Ingredients for the filling
3/4 cup all-natural peanut butter
1/4 cup maple syrup
1/2 cup coconut flour
Pinch of salt
Ingredients for the chocolate coating
1 cup cacao butter
8 tablespoons maple syrup
1/2 cup cacao powder
Pinch of salt
Method
Mix all the ingredients for the balls and mix well in a food processor or with your hands and roll into balls
Freeze this for about 2-3 hours
Melt the cacao butter on low flame and mix the cacao powder and maple syrup. Keep stirring, set aside to cool and thicken.
Take the balls out of the fridge and dip them in the chocolate coating and keep in the refrigerator for a few minutes. If you are a big fan of chocolate like me, dip again and freeze for 20 minutes.