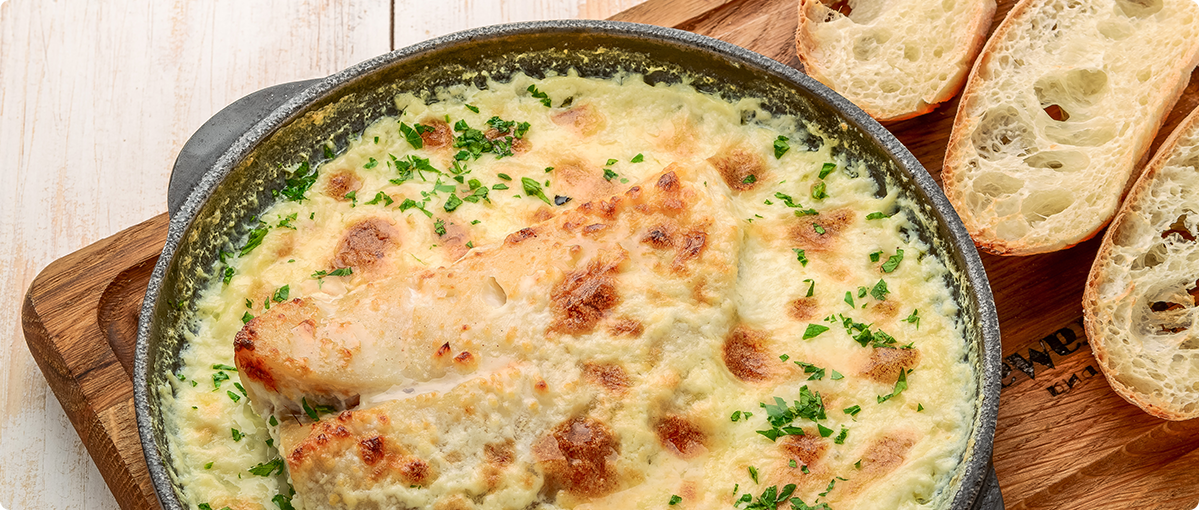 Article
Baked Cod With Goat Cheese
Ingredients
1 garlic clove
200g spinach
300g white fish fillets
50g goats cheese
2 tomatoes
10g thyme
Cooking instructions
Heat a splash of oil in a frying pan and gently fry the garlic, add the spinach in and mix well.
Transfer the spinach and garlic into a small ovenproof dish and place the fish fillets on top.
Spread the cheese on top of the fish.
Place the sliced tomato on top and add a pinch of thyme, salt and pepper and bake for 10 minutes.