Upper body and core with Djakirri Crafter
Bluewaters
Follow calisthenics expert Djakirri Crafter and test your core strength with these bodyweight movements in Bluewaters. Try to do all three sets or keep going for 30 minutes!

Download pdf

Check out more from our City Is A Gym series to get your 30x30 completed in locations near you, this Dubai Fitness Challenge.
MEET YOUR INSTRUCTOR
Djakirri Crafter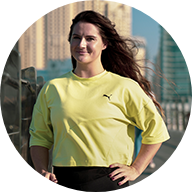 Djakirri is a freelance calisthenics instructor based in Dubai. She has been practicing calisthenics for the past five years and has a background of competing for Australia in trampolining.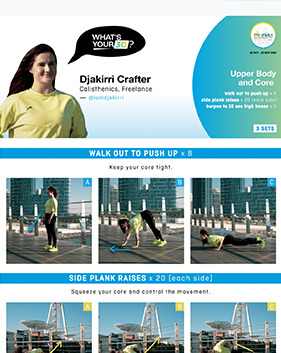 What to bring along with you:
Yoga mat
Water Bottle
Sanitiser