TAKE YOUR CHALLENGE TO THE NEXT LEVEL WITH THESE LEADING APPS
Register with Dubai Fitness Challenge to access exclusive app content from event partners. Track your workouts, with fun challenges and leaderboards for your 30x30.
It's time to run, ride, stretch and play – with a little help from some incredible smartphone apps. The great thing about exercise is that it's free. Nothing stops you from stepping outside for a run, or dropping down to do some push-ups. But it helps to have a digital advantage...
For a limited time, you can access premium features from seven incredible fitness apps, simply by signing up for Dubai Fitness Challenge. From video workout programmes, to step-counting and mapped running routes, these partner apps are sure to keep you moving.

Still not sure? A study published in the Journal of Medical Internet Research found that fitness apps promote positive behavioural changes. Nearly 75 per cent of the surveyed app users claimed they were more active – and that fitness apps made it easier to overcome motivational issues.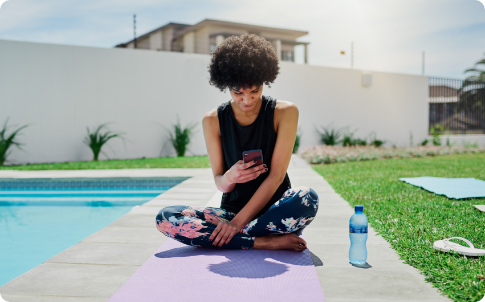 So let's get motivated! Check out seven exclusive offers to enhance your 30.