Full body workout with Jennifer Chalouhi
The Lakes
Get your whole body moving with this high-energy routine from Jennifer Chalouhi. The fitness instructor and online coach will get you jumping, tucking, planking and more!

Download pdf

Check out more from our City Is A Gym series to get your 30x30 completed in locations near you, this Dubai Fitness Challenge.
MEET YOUR INSTRUCTOR
Jennifer Chalouhi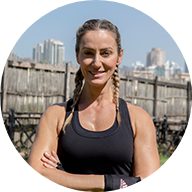 Jennifer Chalouhi is a personal trainer in Dubai and online fitness coach. She is a mother of three teenagers and her experience in the fitness industry dates back to 2009. You can find more about Jennifer on her website.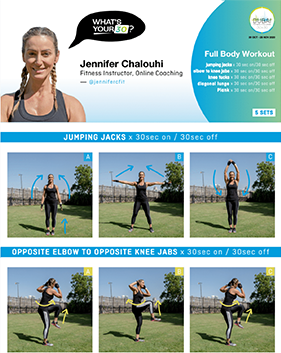 What to bring along with you:
Yoga mat
Water Bottle
Sanitiser