HIIT training with Mo Al Balooshi
Al Barsha South Park
Join OCR Nation's head coach Mo Al Balooshi as he guides you through a full-body and strength HIIT workout, without the use of weights or equipment, at Al Barsha South Park.

Download pdf

Check out more from our City Is A Gym series to get your 30x30 completed in locations near you, this Dubai Fitness Challenge.
MEET YOUR INSTRUCTOR
Mohamed Al Balooshi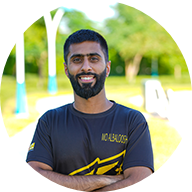 Mo Al Balooshi is a Spartan SGX coach as well as running coach. He is an Elite athlete who regularly ends up on the winner's podium. He has been an athlete all his life and before he was into OCRs he represented UAE in BJJ.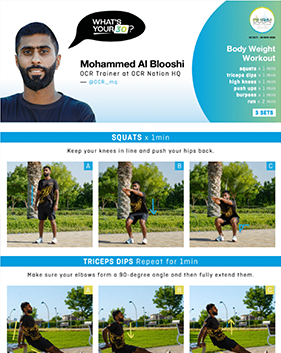 What to bring along with you:
Yoga mat
Water Bottle
Sanitiser