Calisthenics with Marina Pavlenko
Jumeirah
Join personal trainer Marina Pavlenko as she guides you through a full-body Calisthenics workout that'll help build strength and increase mobility at Jumeirah Beach, near the iconic Burj Al Arab.

Download pdf

Check out more from our City Is A Gym series to get your 30x30 completed in locations near you, this Dubai Fitness Challenge.
MEET YOUR INSTRUCTOR
Marina Pavlenko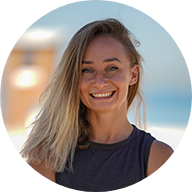 Marina Pavlenko is a level 3 personal trainer, calisthenics, and mobility coach, and handstand lover. She is passionate to teach people how to build strong and resilient bodies that can move without pain.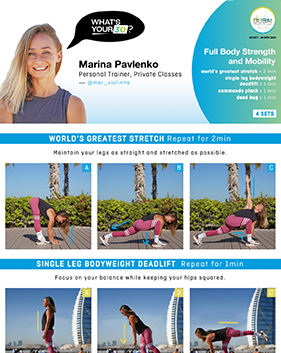 What to bring along with you:
Yoga mat
Water Bottle
Sanitiser