Full body conditioning with Jesse Akister
Al Qouz
Join Jesse Akister, co-founder of women's health platform The Shero Life, at Al Quoz Pond Park, as she guides you in a full-body conditioning HIIT workout. Focus on improving your heart and lung capacity as well as strengthening your legs and core.

Download pdf


Check out more from our City Is A Gym series to get your 30x30 completed in locations near you, this Dubai Fitness Challenge.
MEET YOUR INSTRUCTOR
Jesse Akister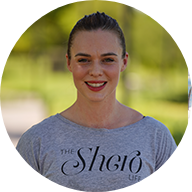 Jesse Akister is a strength and rehabilitation coach who helps clients get out of pain and discover their full inner and physical potential. She co-created The Shero Life, a holistic women's health community and platform offering online training and education.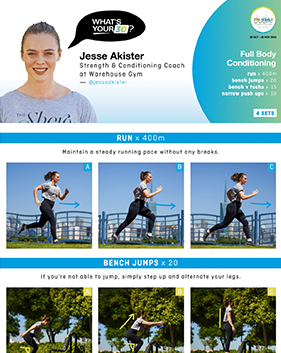 What to bring along with you:
Yoga mat
Water Bottle
Sanitiser